Jordan's last day in the Karreth Lab. He transfers to the Gillies Lab and support their animal research efforts. We wish you the best, Jordan.
Ella's paper describing the development and validation of the melanoma ESC-GEMM platform was accepted for publication by Cancer Research. Congratulations, Ella and all co-authors!
A review on acral melanoma titled "Translational pathology, genomics and the development of systemic therapies for acral melanoma" with Florian as a co-author was published in Seminars in Cancer Biology.
The Karreth lab participates in the Cancer Biology and Evolution Program retreat. Ella and Xiaonan were selected to give 1-minute poster highlight talks. Olga and Neel also present their research on posters. Well done, guys!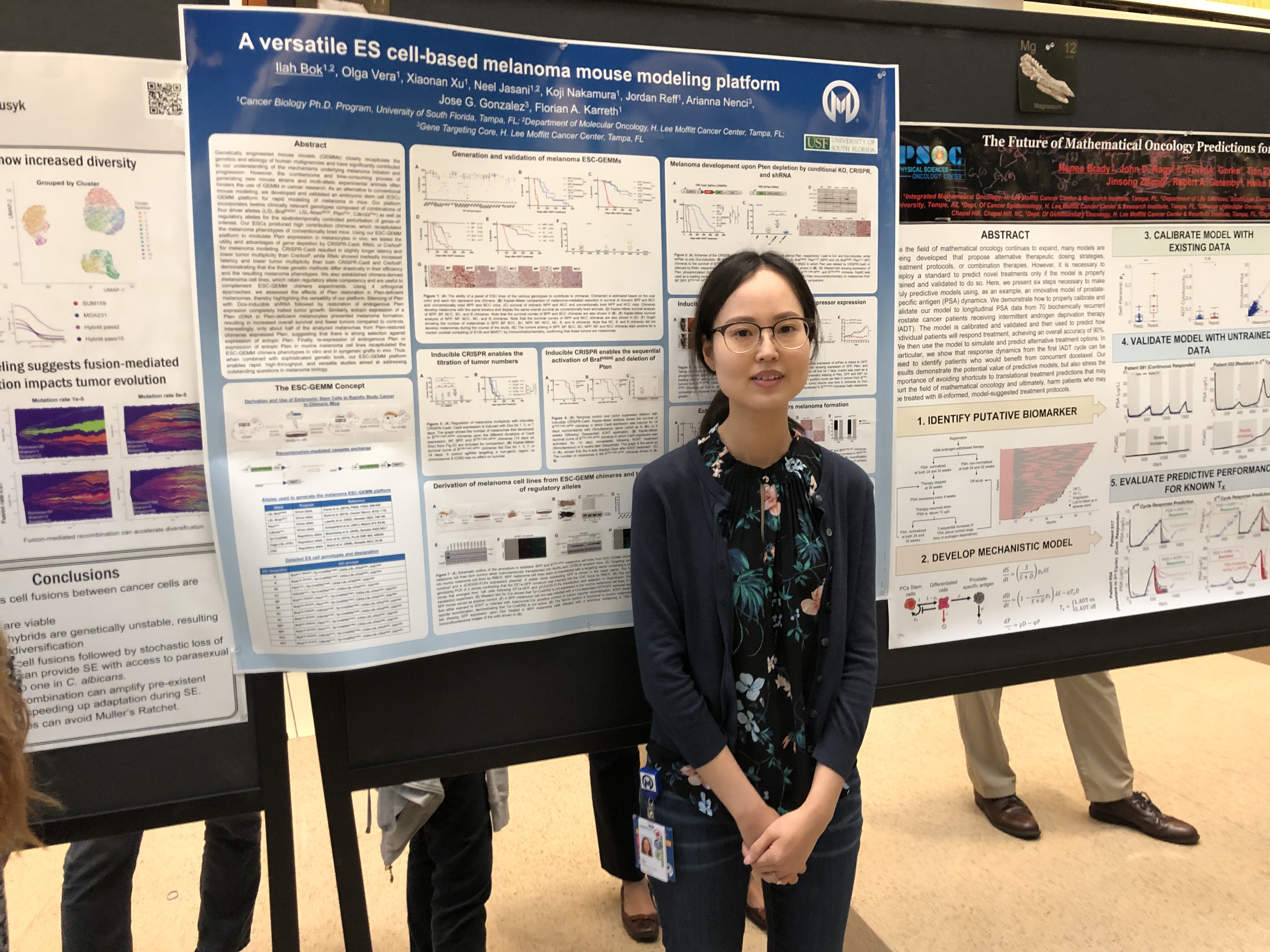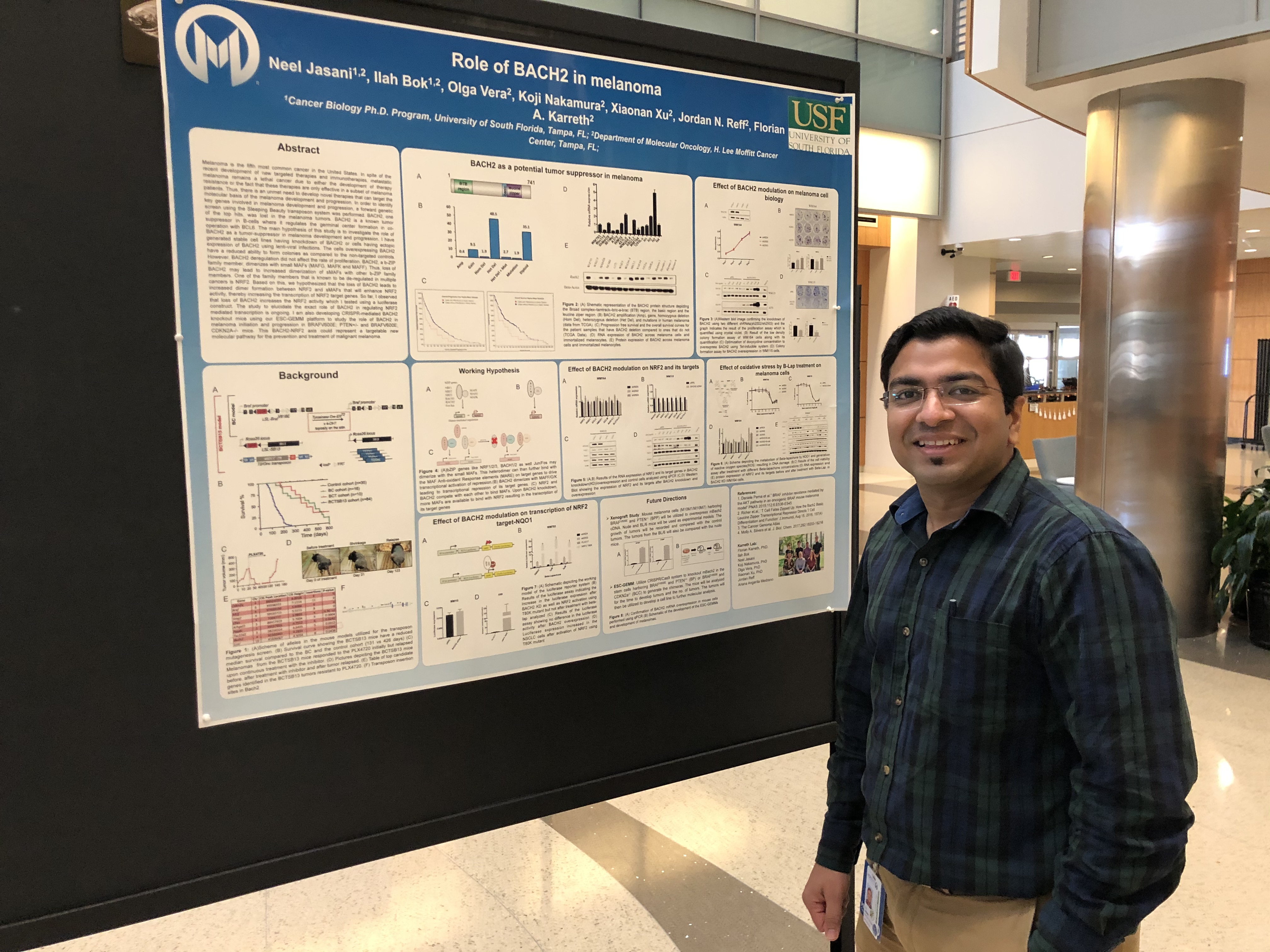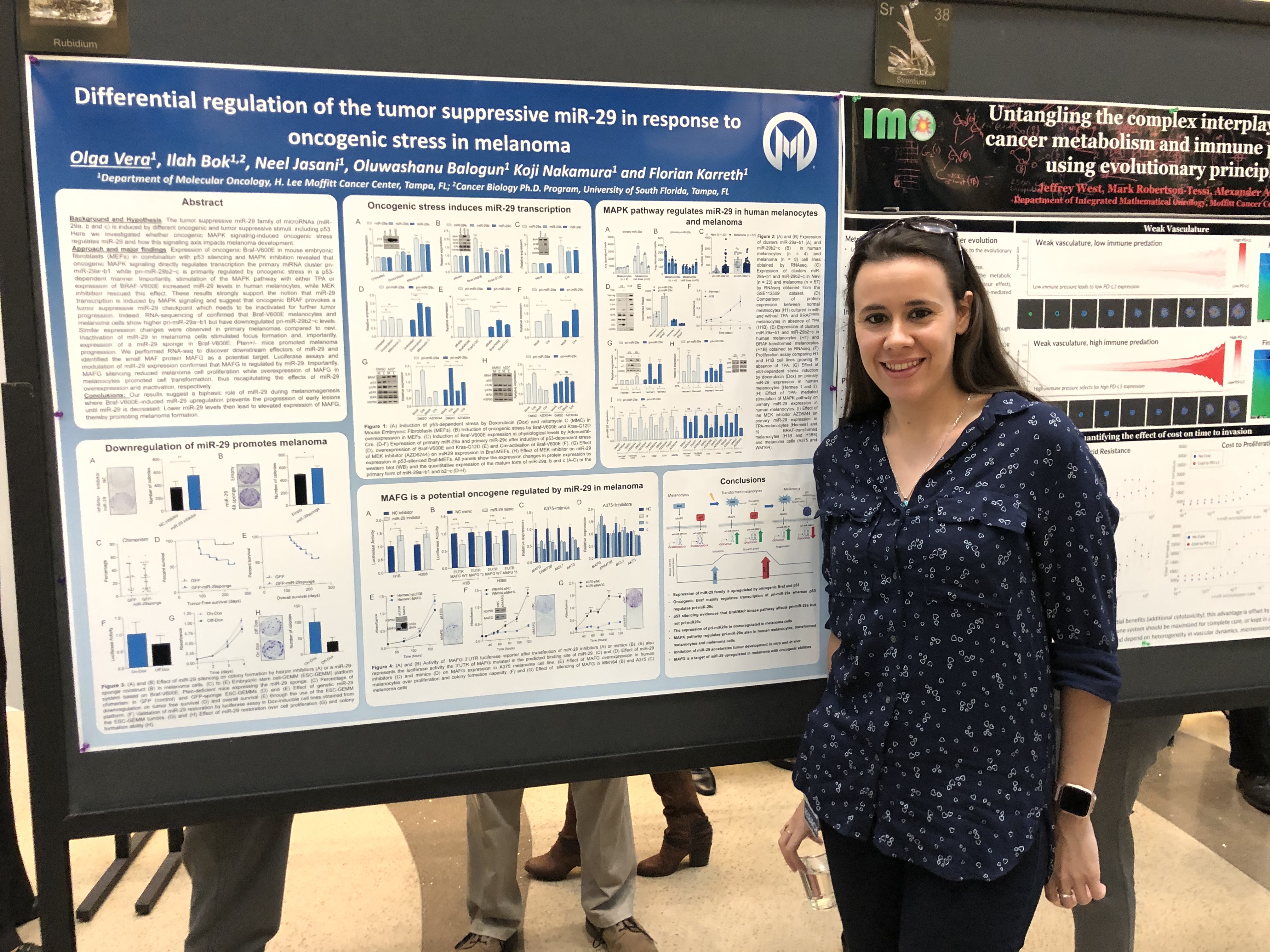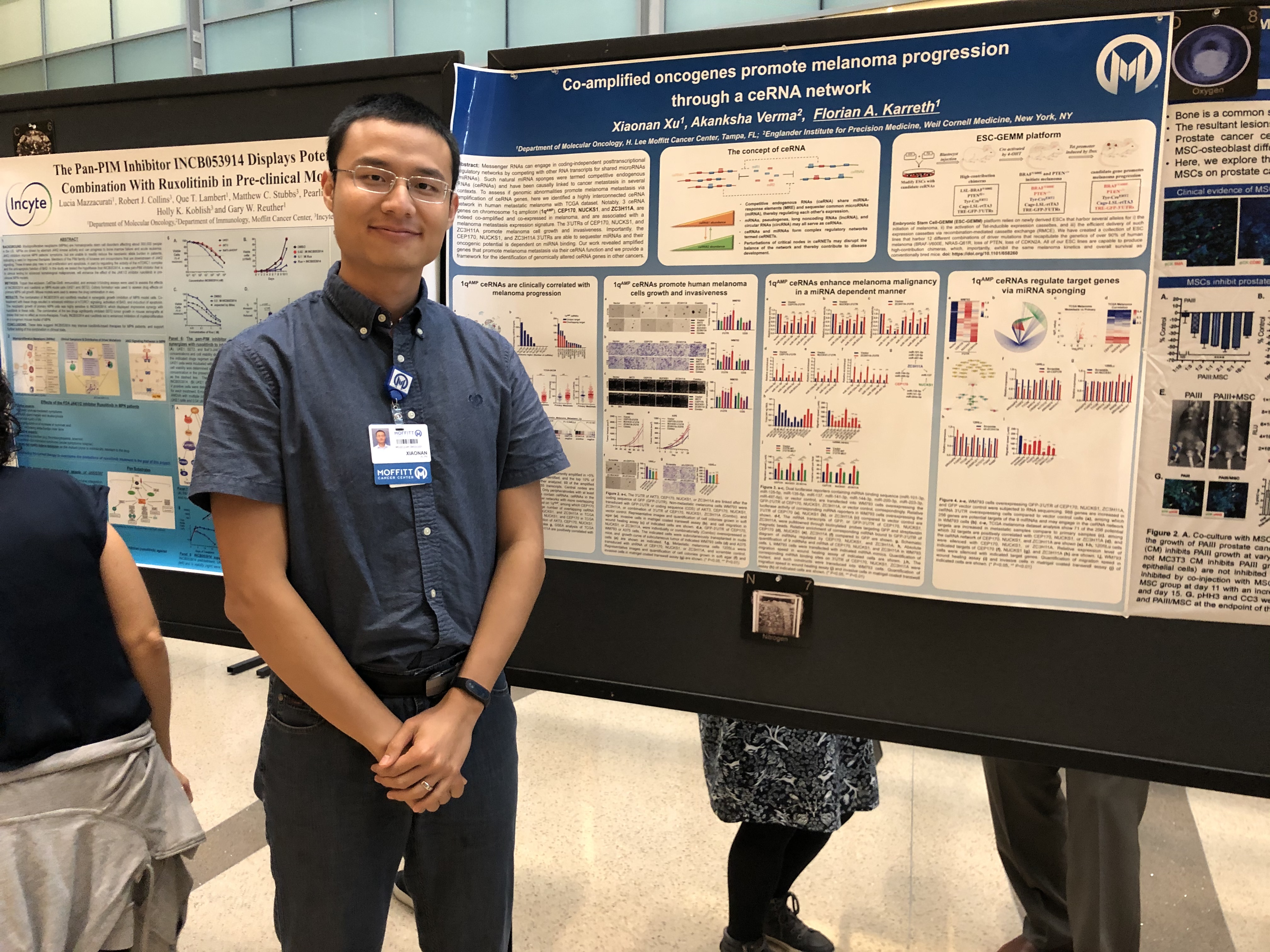 The Lab is growing further. Nicol Mecozzi joined the lab to conduct research on circRNAs as part of her Master's Thesis research. Nicol is a student at the University of Pisa, Italy. Benvenuta a Tampa, Nicol!
Kaizhen Wang, PhD student in the incoming Cancer Biology PhD program, has picked the Karreth lab for her first lab rotation. Her rotation will focus on non-coding roles of amplified genes in melanoma. Welcome to the lab, Kai!
The Karreth Lab welcomes two undergraduate students from USF: Rachel Sullivan and Colyn White. Rachel will work with Ella on the functions of Pten in melanoma, while Colyn teams up with Koji to assess risk SNP-associated lncRNAs in ovarian cancer. Welcome!
The Karreth lab welcomes its newest member: Ariana Angarita Medrano. Ariana recently received her B.S. degree from Michigan State University and will work on rare melanoma subtypes. Welcome Ariana.
Florian visits the Anna Spiegel Center of Translational Research of the Medical University in Vienna, Austria to present a talk on the melanoma ESC-GEMM platform and its uses.
Florian traveled to Lisbon, Portugal to attend the The 3rd International Symposium on Frontiers in Molecular Science - RNA Regulatory Networks conference. He will present Xiaonan's work on amplified ceRNA genes in melanoma.
The Karreth Lab celebrates its 3rd anniversary with a breakfast at First Watch. We've had three incredible years and we're just getting started.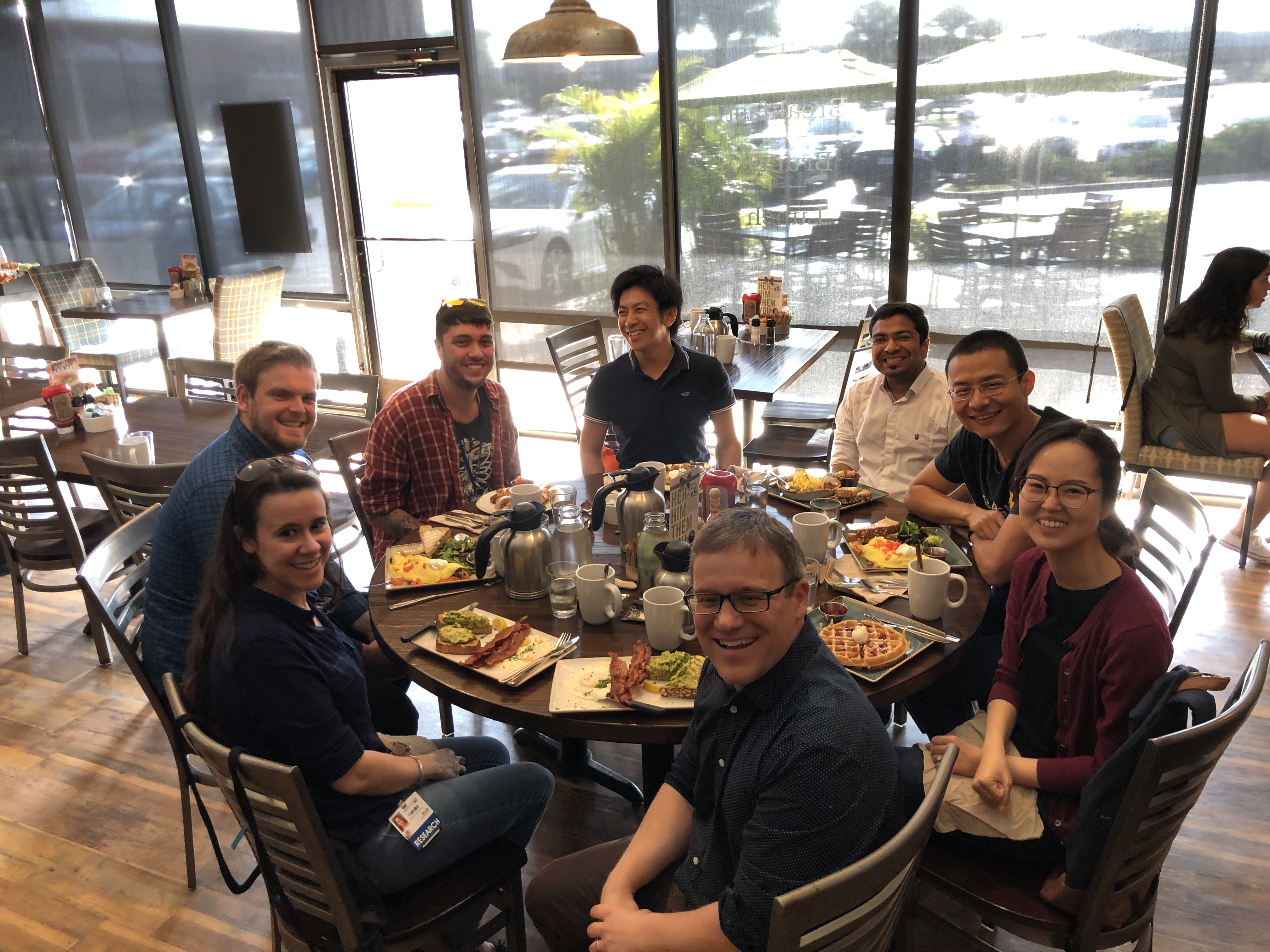 Jacob Sullivan joins the lab as a SPARK program student for the summer. He will work with Neel to create and test CRISPRa constructs.
Florian attends the 11th European Melanoma Workshop in Otranto, Italy. Three days of outstanding melanoma research, networking, and  exquisite food and wine.
Florian visits the Johns Hopkins All Children Hospital in St. Petersburg and presents the lab's work on melanoma mouse models. Great to meet our colleagues on the other side of the bay!
Moffitt Scientific Symposium: Ella, Olga, Koji, and Xiaonan present their work on posters. Two days of great science with contributions from all Moffitt divisions.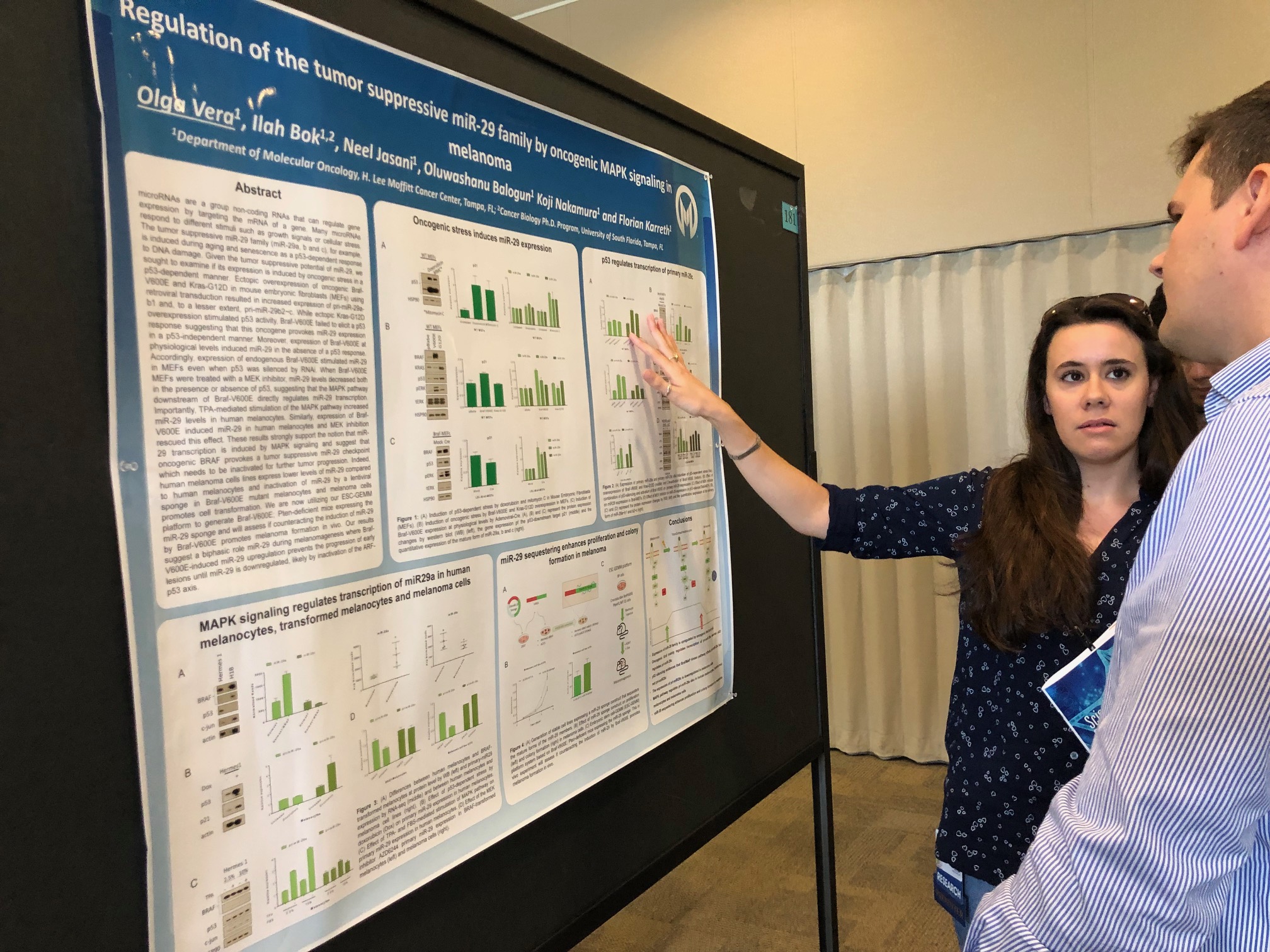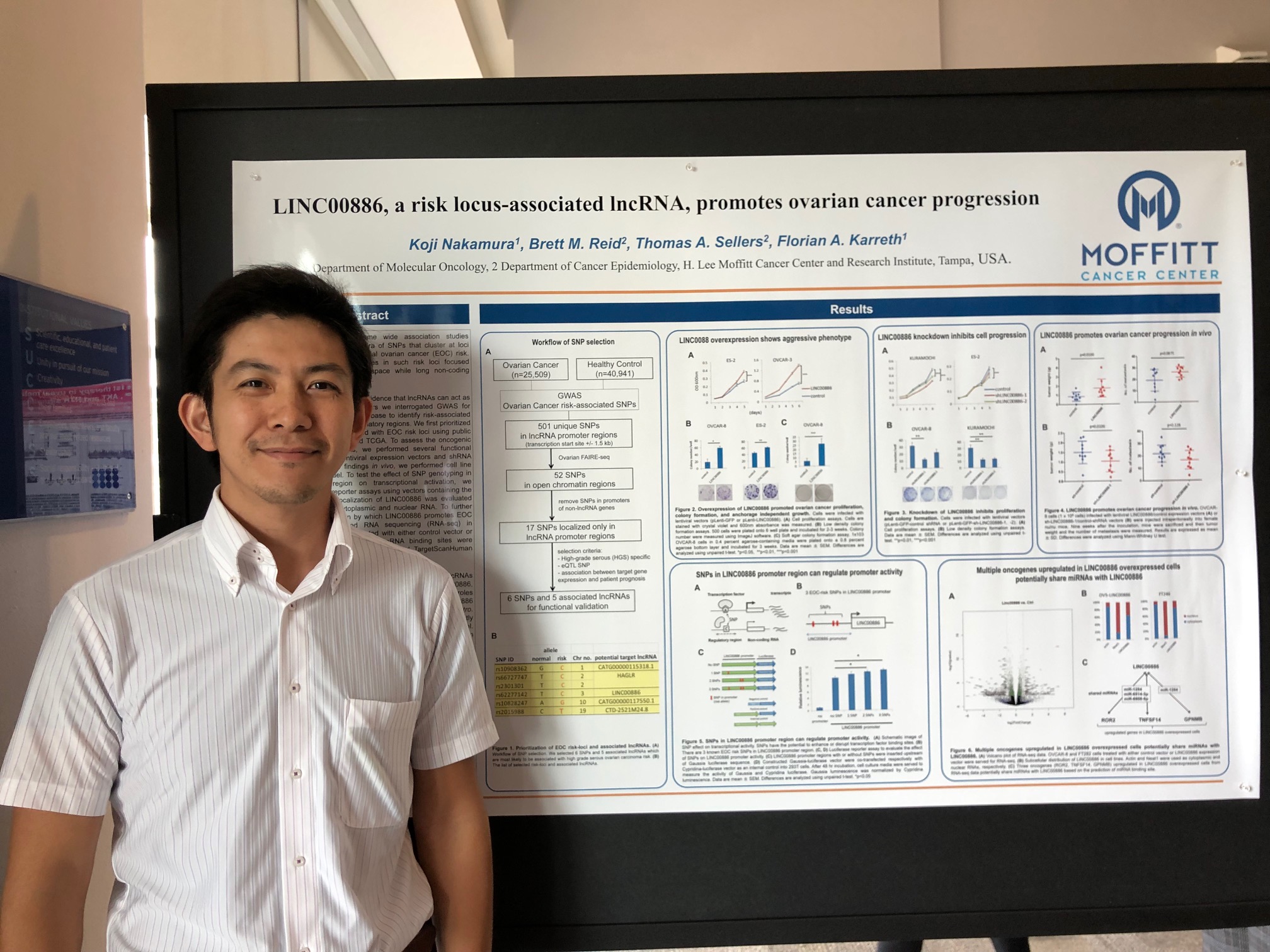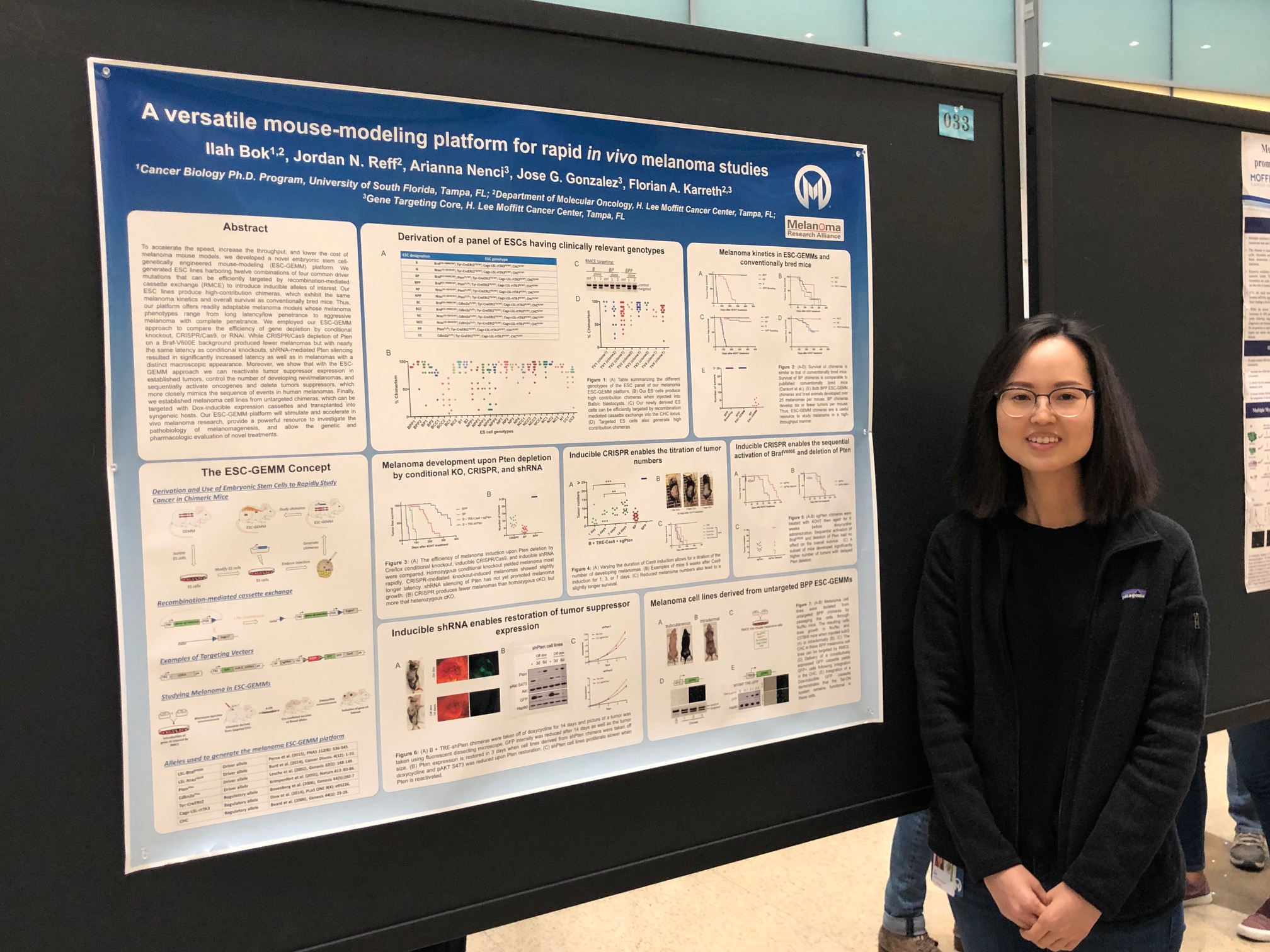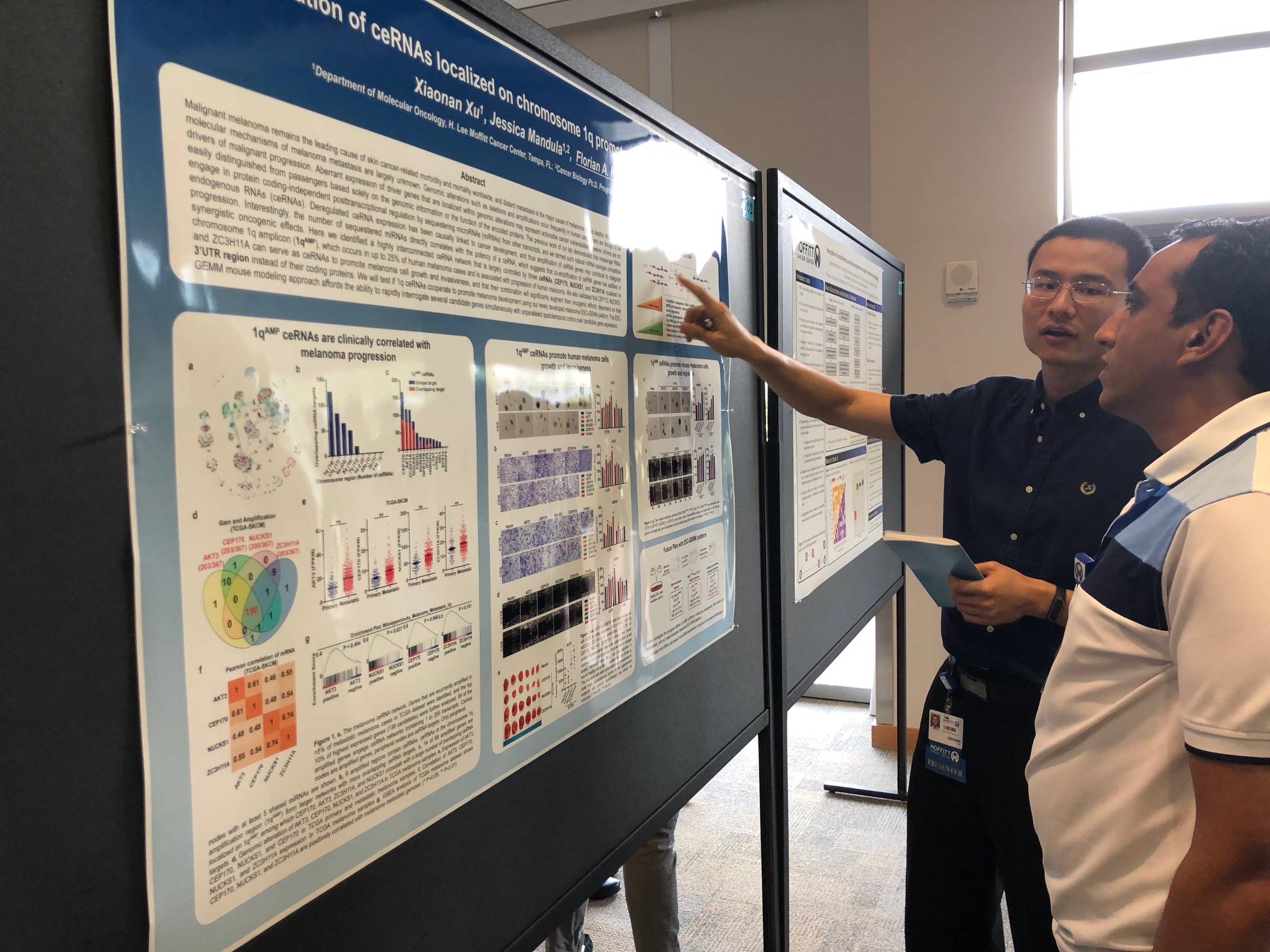 Florian is awarded a Career Development Grant from the Harry J. Lloyd Charitable Trust to study Pten restoration in melanoma.
Florian published a methods book chapter titled "A Roadmap for the Computational Prediction and Experimental Validation of Competitive Endogenous RNAs" in MicroRNA Target Identification as part of the Methods in Molecular Biology book series.
Florian, together with USF collaborator Hana Totary-Jain, wins the Anna Valentine-Charles Oehler Award to create a humanized mouse model of the C19MC cluster.
Florian attended the Melanoma Research Alliance 11th Annual Retreat in Washington DC, where he presented a poster our work that is partially funded by an MRA Young Investigator Award. The Retreat was attended by the who-is-who in the melanoma field, who presented a lot of thought-provoking research.
The Karreth lab attends the Molecular Oncology Department retreat at the Tampa Zoo. Ella (Melanoma ESC-GEMM), Olga (miR-29), Koji (ovarian cancer risk-assoiated lncRNAs), and Xiaonan (amplified ceRNAs) present their work on posters. Afterwards, beer and pizza with our Moffitt neighbors and retreat guests, the DeNicola lab.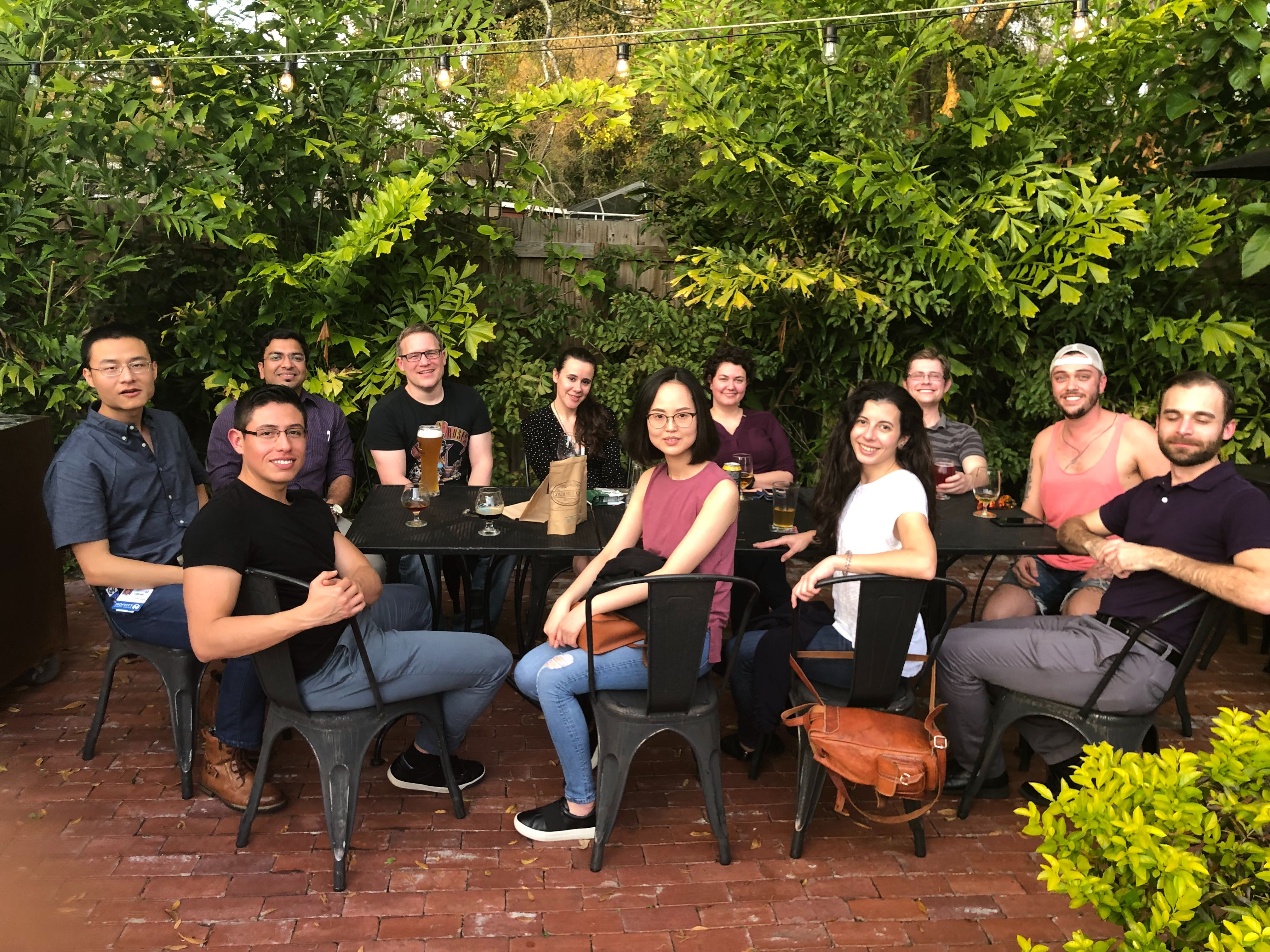 A white paper titled "Melanoma central nervous system metastases: An update to approaches, challenges, and opportunities" with Florian as co-author was accepted by Pigment Cell & Melanoma Research.
Florian gives a talk at the USF Department of Cell Biology, Microbiology and Molecular Biology (CMMB) seminar series about speedy mice.
Ella, Olga, and Florian attended the AACR Melanoma: From Biology to Target meeting in Houston, TX. Ella presented a poster on establishing and validating our melanoma ESC-GEMM platform, while Olga presented a talk on her work on the miR-29 family. Olga won two (!) travel awards to attend the meeting. Great job, Ella and Olga!