Crystal Griffith joins the lab as Research Associate II. Welcome to the lab, Crystal!
Xiaonan's paper on the pro-metastatic function of ceRNAs encoded by genes localized on the chromosome 1q amplicon was accepted for publication at Cancer Research. This was a huge effort and adds to our understanding of how miRNA sequestration can promote cancer. Congrats, Xiaonan!
The Karreth lab celebrated its 6 year anniversary with dinner at Armature Works followed by delicious ice cream. We look forward to what the next 6 years will bring.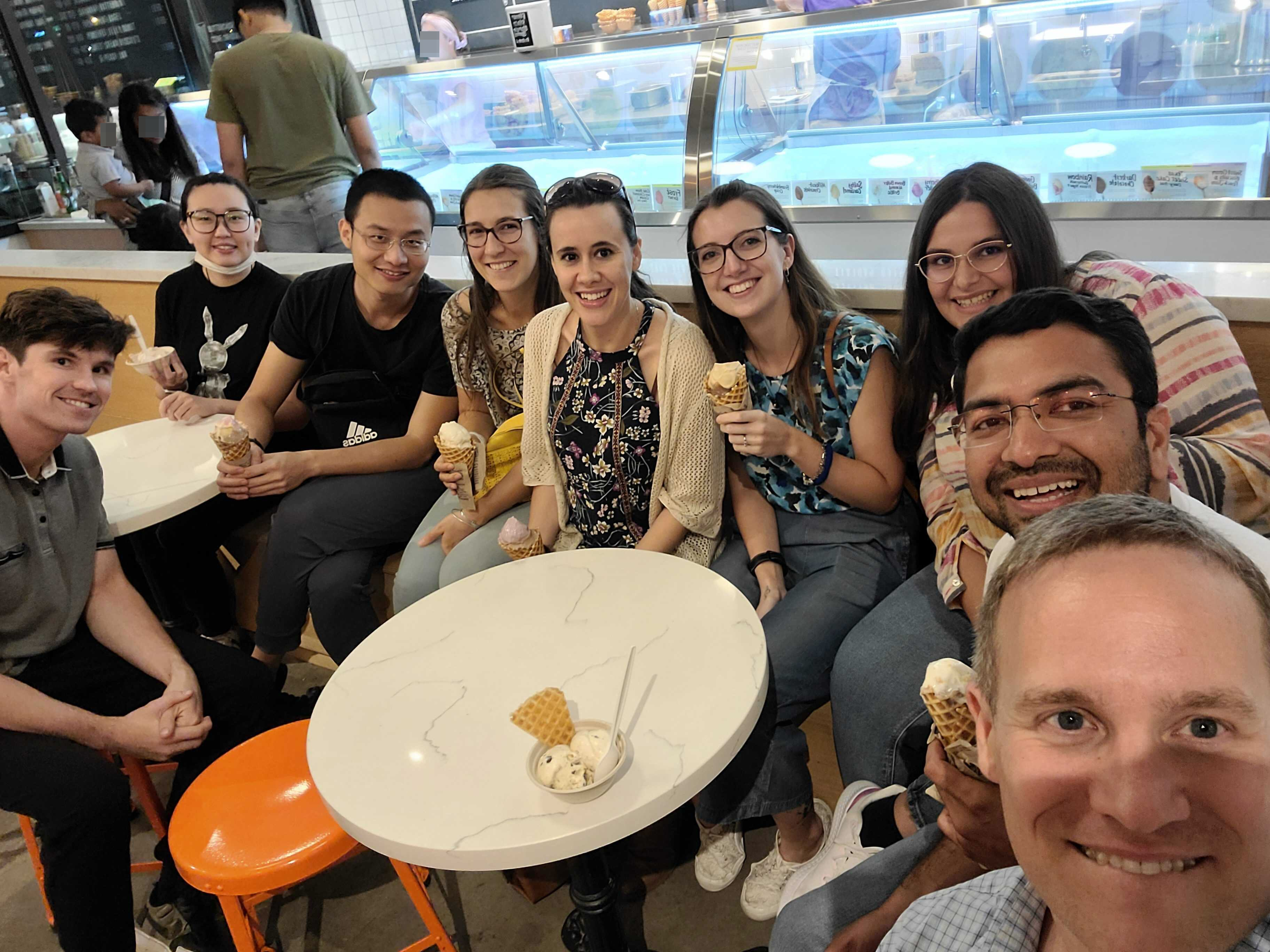 Florian presented a seminar on "Drivers of melanoma progression: the unusual suspects" in support of his promotion and tenure application.
At this year's Moffitt Faculty Appreciation Event, Florian was recognized with two Awards: 2021 Junior Faculty Research Award in Basic Science and 2021 Research Educator of the Year. 
Paulina Kapuscinska joined the lab as a summer intern. Paulina is going to be a senior in biomedical engineering at the University of Florida. Welcome to the lab!
The Karreth Lab attended the 12th Moffitt Scientific Symposium at the USF Marshall Center. Kai, Neel, and Nicol presented posters and Nicol was selected to orally present her work in a 3 minute featured poster presentation.
Ella successfully defended her PhD thesis. Many congratulations Dr. Bok! And thanks to the committee members Drs. Elsa Flores, Keiran Smalley, and Eric Lau as well as the external defense chair Dr. Sheri Holmen, who joined us virtually.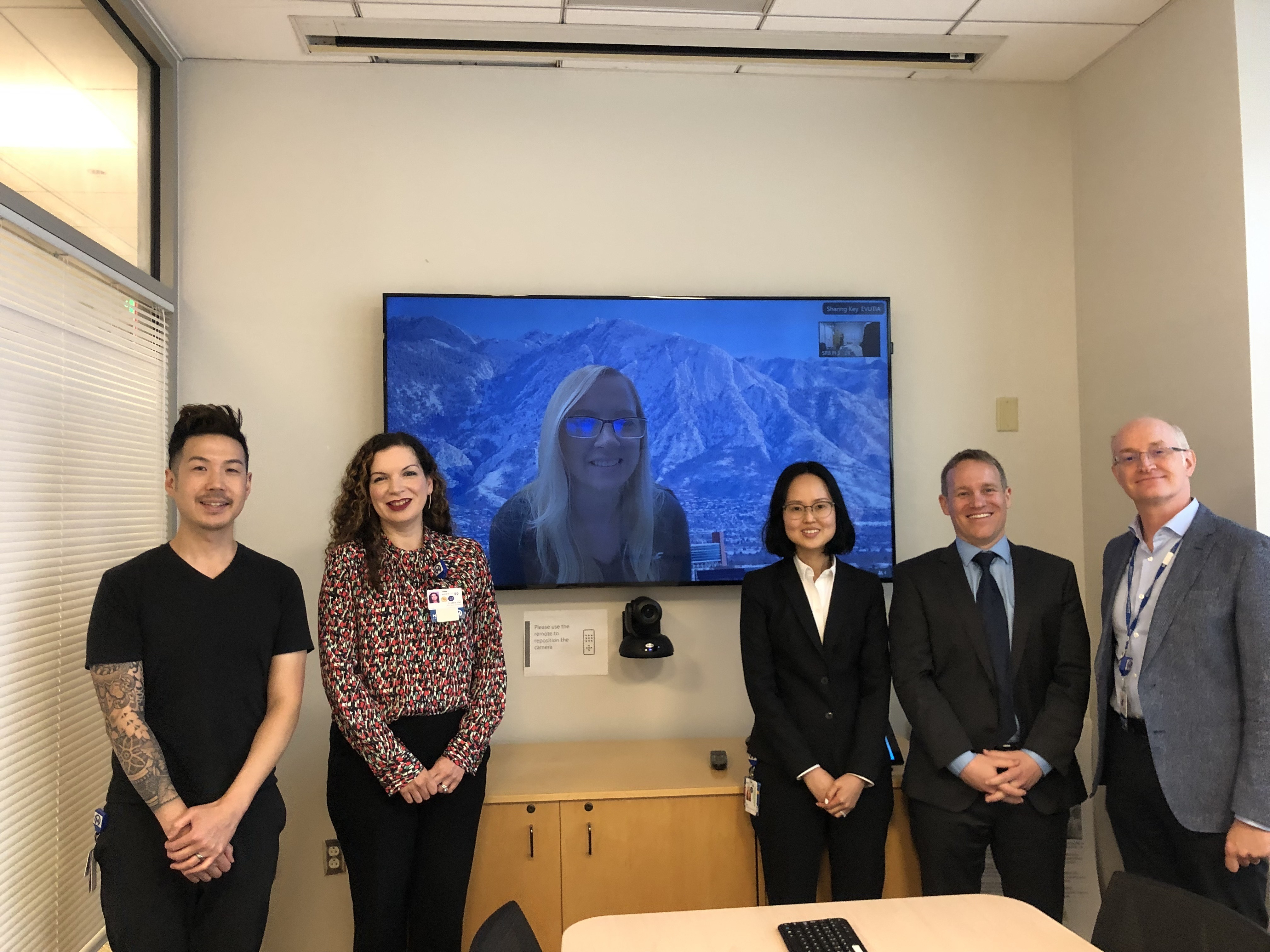 Ella's celebration was also a perfect chance to finally take an up-to-date group photo. Front: Manon, Olga, Nicol; Back: Xiaonan, Virginia, Kaizhen, Dr. Ella, Florian, Neel, Ben.
Virginia Minniti from the University of Pisa, Italy, joins the lab to conduct her Master's thesis on ncRNAs in melanoma. Welcome Virginia!
With our friends from the DeNicola lab, we visited the Florida State Fair. Rides, fun, fried foods, and furry animals. We all had a blast.
Our paper describing genetic tools for the stable overexpression of circRNAs in vitro and in vivo was accepted at RNA Biology. This paper was led by Nicol and is the result of her Master's thesis. Congratulations!
Another new member of the lab starts: Manon Chadourne, hailing from Paris, France, joins the lab as a postdoctoral fellow. Manon will be studying ncRNAs in melanoma. Welcome Manon!
Athulya Kuruvilla joined the lab. As an undergrad student at USF, Lya will be working with Xiaonan and Ben on GNAQ functions in uveal melanoma toward her honors thesis. Welcome Lya!