Neel Jasani joined the lab for his second rotation in the Cancer Biology program. Welcome Neel.
The Karreth lab welcomes Koji Nakamura. Koji is a PhD and OB/GYN from Osaka, Japan, and will do postdoctoral work on lncRNAs in ovarian cancer. We also say farewell to our lab manager Sara Tran who has left the lab for a job in industry. 
Ella attended the AACR Conference Advances in Modeling Cancer in Mice: Technology, Biology, and Beyond in Orlando and was selected to presented a poster titled Speedy-mouse models to study melanomagenesis. Congratulations Ella.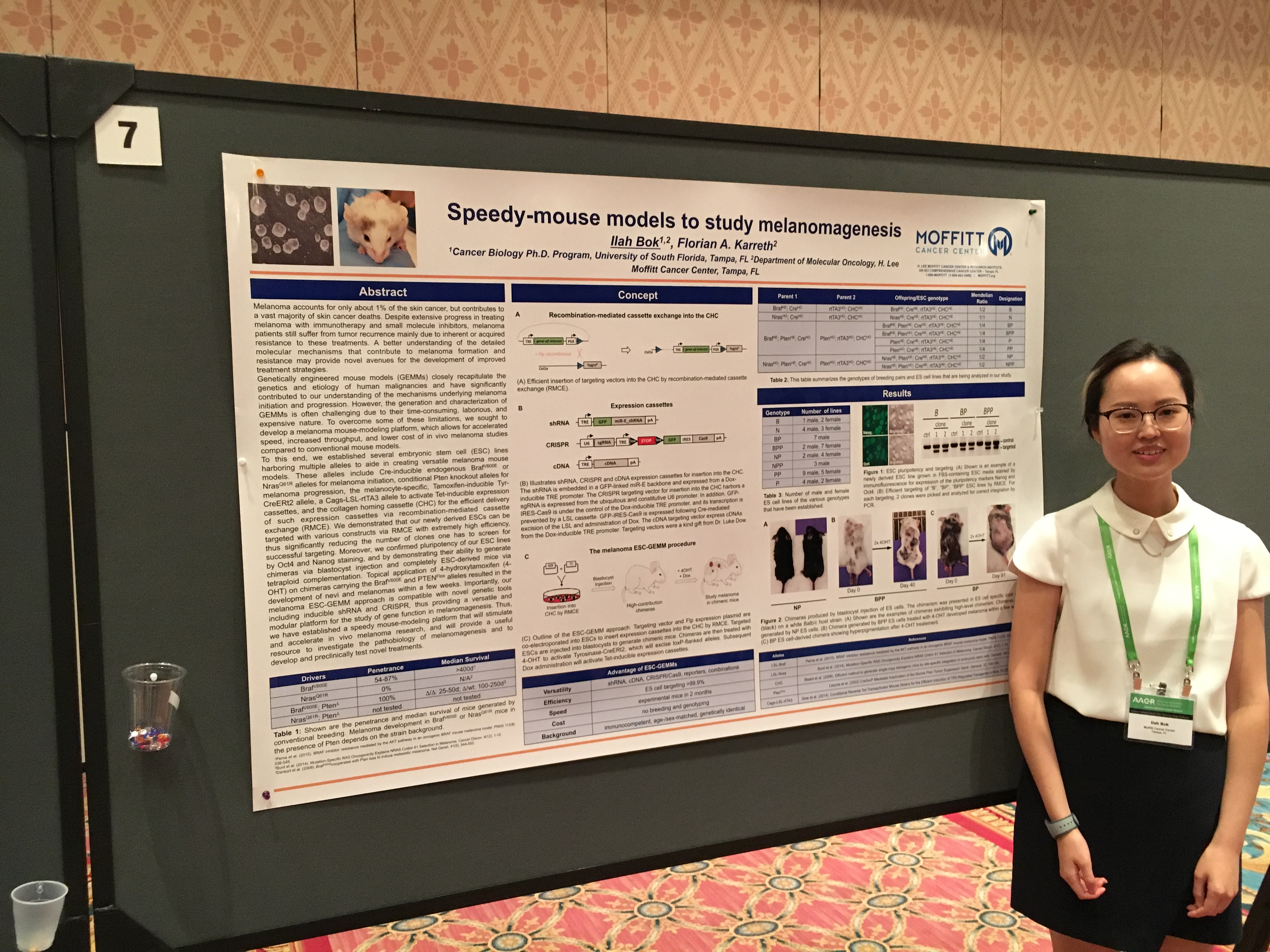 Keenan Kusher joined the lab as an undergraduate student. Keen will do an internship as part of his Biology BS degree from Rollins College, Orlando, FL. Welcome Keenan!
Ella and Andrew presented their poster on the role of miR-29 in melanoma progression and Moffitt's annual Scientific Symposium. We also congratulate our neighbors and their PI, Gina DeNicola, for winning a Miles for Moffitt Award.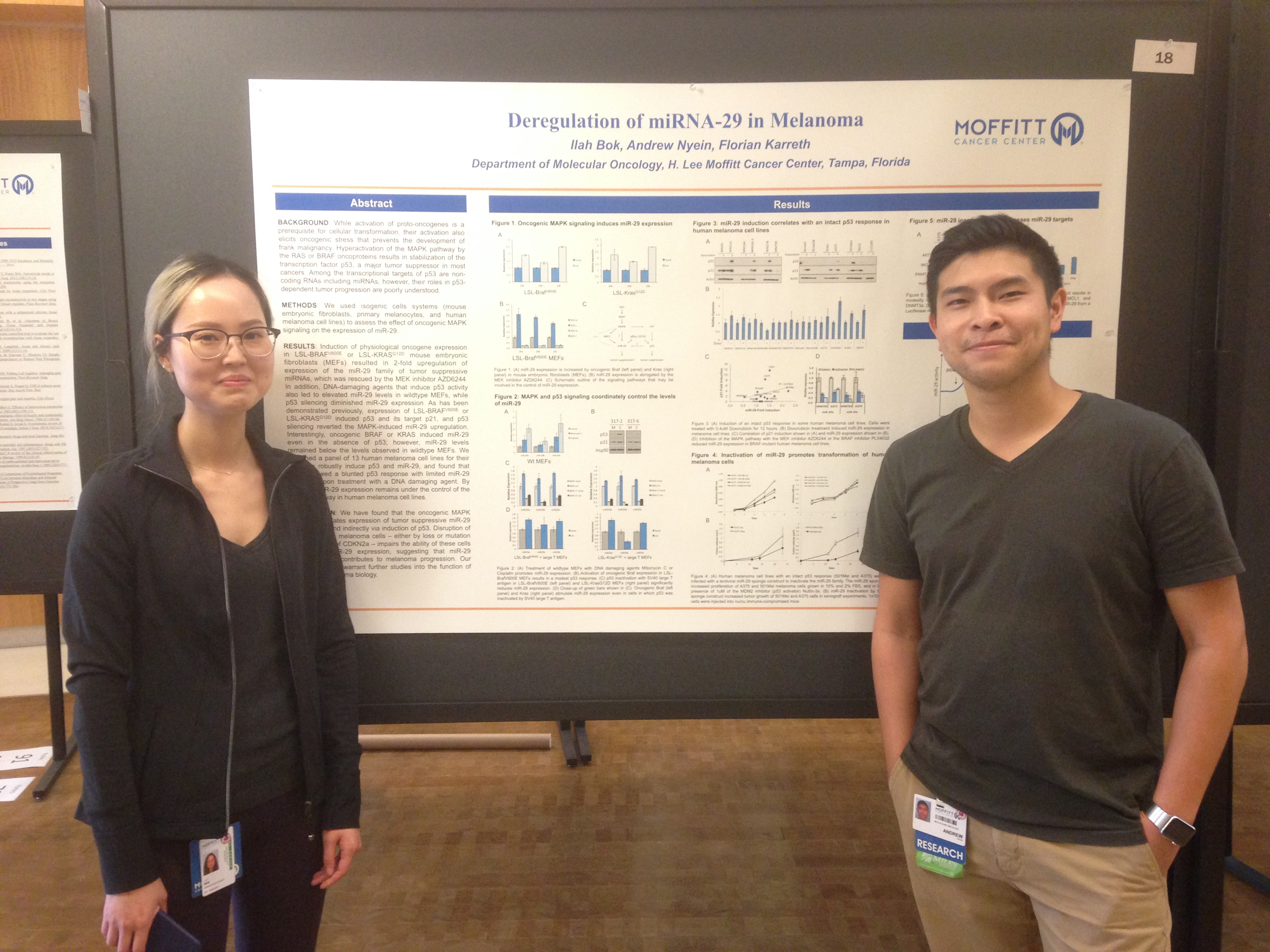 Florian was awarded a Young Investigator Award from the Melanoma Research Alliance. Title: The miR-29 circuit in melanoma initiation and progression. The Award is $75,000 per year for 3 years.
Tiffany Arnold joined the lab to conduct her research for her Master's thesis. Tiffany is a Biotechnology student at the University of South Florida. Welcome to the lab, Tiff.
Brianna Sellers started today in the Karreth lab for her 3rd rotation - welcome Brianna! Meanwhile, Ella Bok decide to stay in the lab as a graduate student and has begun her graduate project on PTEN in melanoma.
The Karreth lab attended the Molecular Oncology Department retreat in Tampa Palms. A great day filled with science, meeting fellow Moffitteers, and Snapchat.