Cerenkov Multi-Spectral Imaging (CMSI) for Adaptation and Real-Time Imaging in Radiotherapy
Funding resource: NIH/NCI R41 CA243722
Sponsor: Endectra LLC
In this STTR proposal, Endectra will work with oncology researchers at Moffitt to develop and evaluate a novel Cerenkov Multi-Spectral Imaging (CMSI) technique using new solid state on-body probes to conduct routine optical measurements of radiation dose and molecular imaging during cancer radiotherapy delivery. This approach is expected to provide more accurate tumor physiological representation and dose adaptation during treatment, reduce overall patient exposure to radiation, and allow for ongoing assessment of tumor physiological parameters. If successful, Endectra will develop CMSI as an alternative cost saving and effective molecular imaging/targeting modality for routine radiotherapy applications, greatly improving radiotherapy outcomes and yielding a major impact on public health.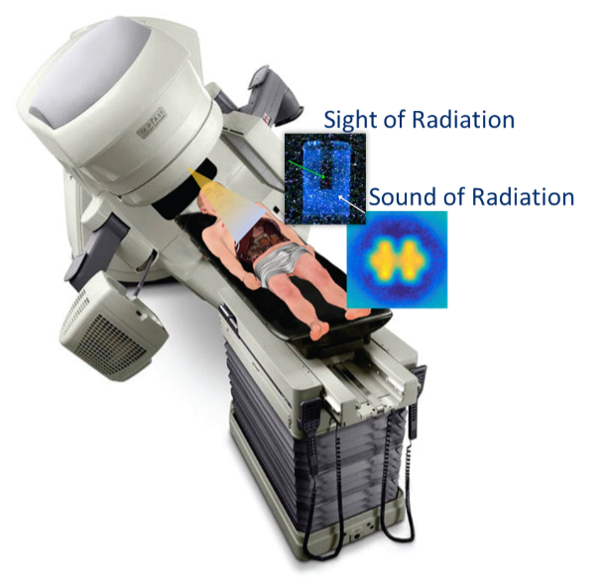 Publications:
Ibrahim Oraiqat, Samuel DeBruin, Robin Pearce, Christopher Como, Justin Mikell, Charles Taylor, John Way, Manuel Suarez, Alnawaz Rehemtulla, Roy Clarke, Issam El Naqa: Silicon Photomultipliers for Cherenkov Emission Detection During External Beam Radiotherapy IEEE Photonics Journal DOI 10.1109 /JPHOT.2019.2931845: 1-1, 2019.

Ibrahim Malek Oraiqat*, Essam Al-Snayyan, Andrew Calcaterra, Roy Clarke, Alnawaz Rehemtullaand Issam El Naqa: Measuring Tumor Microenvironment pH during Radiotherapy Using a Novel Cerenkov Emission Multispectral Optical Probe based on Silicon Photomultipliers Frontiers in Physics, 2021.
---