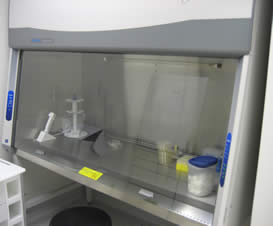 Labconco Class II Type A2 Purifier Cell Logic Biological Safety Cabinet
This safety cabinet is used for cell-based studies. It provides environmental protection to personnel and product from bio-hazardous particulates. Most cell culture work is done in this biological safety cabinet.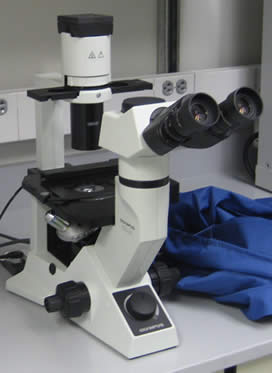 Olympus CKX41 Microscope
This inverted microscope accommodates a wide variety of cell culture and imaging needs. It is simple to operate and requires minimal adjustments to capture the best possible images with outstanding efficiency.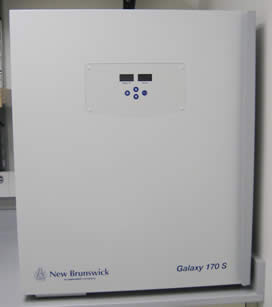 New Brunswick Galaxy 170 S Direct Heat CO2 Incubator
This CO2 incubator provides ideal in vitro environment. It is clean, reliable, and easy to use.
Cell Culture refrigerator
The refrigerator located in the cell culture lab is used for storage of tissue/cell culture reagents and supplies, and keep these samples away from standard biochemical reagents.