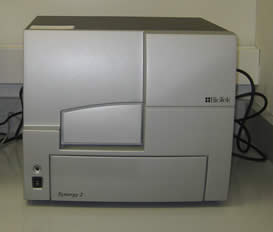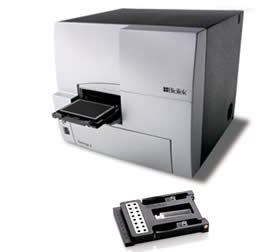 Biotek Synergy 2 Microplate Reader
Biotek Synergy 2 Microplate reader is a versatile instrument offering the measurements of fluorescense intensity, time-resolved fluorescence, fluorescence polarization, glow/flash luminescence, UV-Vis absorbance, FRET, TR-FRET, BRET, and area scanning/spectral scanning techniques. It can be used for various assays such as screening assays, binding assays, gene expression assays (GFP, Luciferase), and ELISA assays. The instrument is also used in high-performance assays such as Cisbio International's HTRF® TR-FRET assays, AlphaScreen® and LANCE™ assays.
Take 3 Multi-volume plate allows quick and efficient nucleic acid and protein quantification. It has two layers of nanodrops that can measure 2 µL of samples. It also allows two BioCell 1 cm measurements, and one standard cuvette measurement.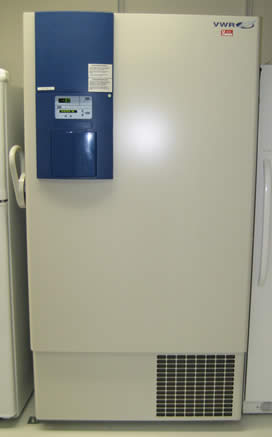 VWR Signature Ultra Low Temperature Freezer
VWR Ultra Low Temperature Freezer reaches temperature –80 °C. It uses an advanced microprocessor and dual compressor units to reach and maintain its running temperature.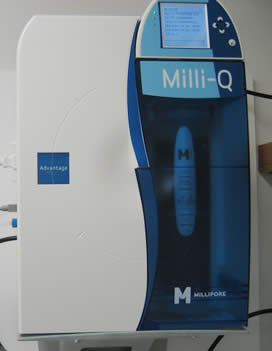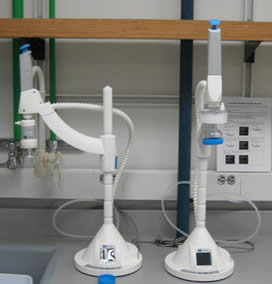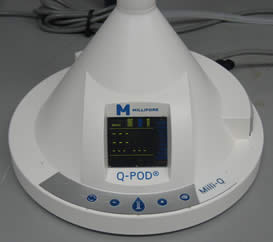 Millipore Water Purification System
Millipore Milli-Q A10 Advantage in our biology lab delivers the desired water quality necessary for molecular biology, cellular biology, biochemistry, chemistry, spectroscopic and chromatographic studies. The Milli-Q system is connected with a Q-POD (quality point of delivery) that dispenses water by user's controlled preference.
We have two Q-POD units that differ by filter type. The Millipak Q-POD is used for all-purpose chemistry and biology study. The Biotek Q-POD is designed to remove bacteria and yield water adequate for cell-based bioassays.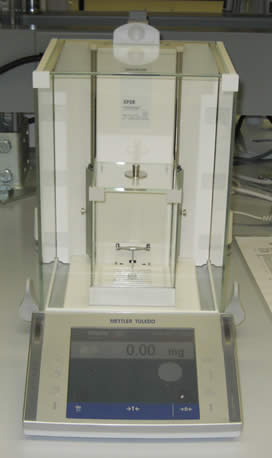 Mettler Toledo XP26 Delta Range Micro Balance
XP26 micro balance is extremely beneficial when working with expensive materials or small quantities. Its maximum weight capability is 26 g and weight capability of 0.002 mg. The automatic opening glass draft shields makes adding or adjusting samples a simple task.
More details at: www.mt.com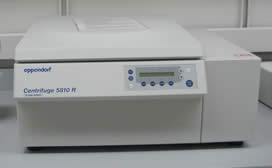 Eppendorf 5810R 15 Amp Centrifuge
Eppendorf 5810R 15 Amp Centrifuge has variable temperature controls, and stands refrigeration. The available temperature ranges are between −9 and + 40 ºC.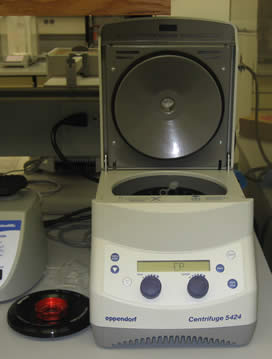 Eppendorf 5424 Centrifuge
Eppendorf 5424 Centrifuge is a great companion to the larger 5810R model. It is applied for the treatment of low-volume delicate sample.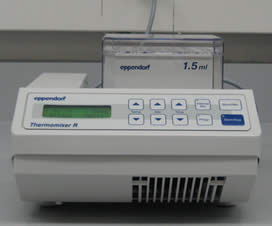 Eppendorf Thermomixer-R Dry Block Heating/Cooling Shaker
Eppendorf Thermomixer R is used for the situations that samples require temperature-controlled mixing. It has the option of ten different heating blocks, and offers degrees of variation for each procedure.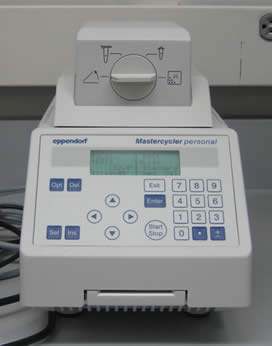 Eppendorf Mastercycler Personal
Eppendorf Mastercycler Personal provides accurate and quick temperature changes for polymerase chain reactions (PCR).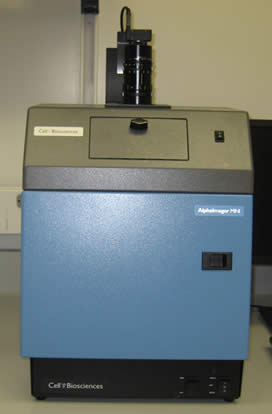 Cell Bioscience AlphaImager Mini
The AlphaImager system is used for gel detection and analysis. The AlphImager system lets the user safely view the samples under UV illumination. It is ideal for routine fluorescent and colorimetric research applications.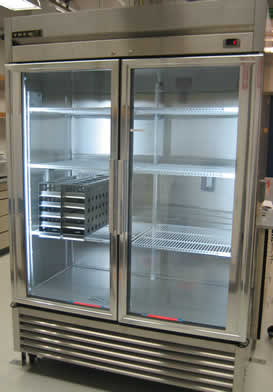 VWR TS-49G Chromatography Refrigerator
This chromatography refrigerator is used for protein and enzyme purification.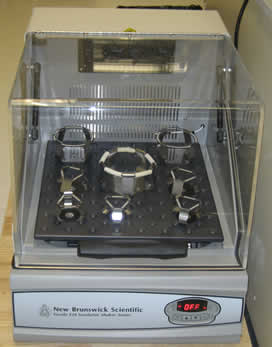 New Brunswick Scientific Excella E24 Incubator Shaker
This incubator is used for bacteria culture. In addition to stable temperature conditions, it uses an orbital agitation at variable speeds to affect the growth of bacteria culture.