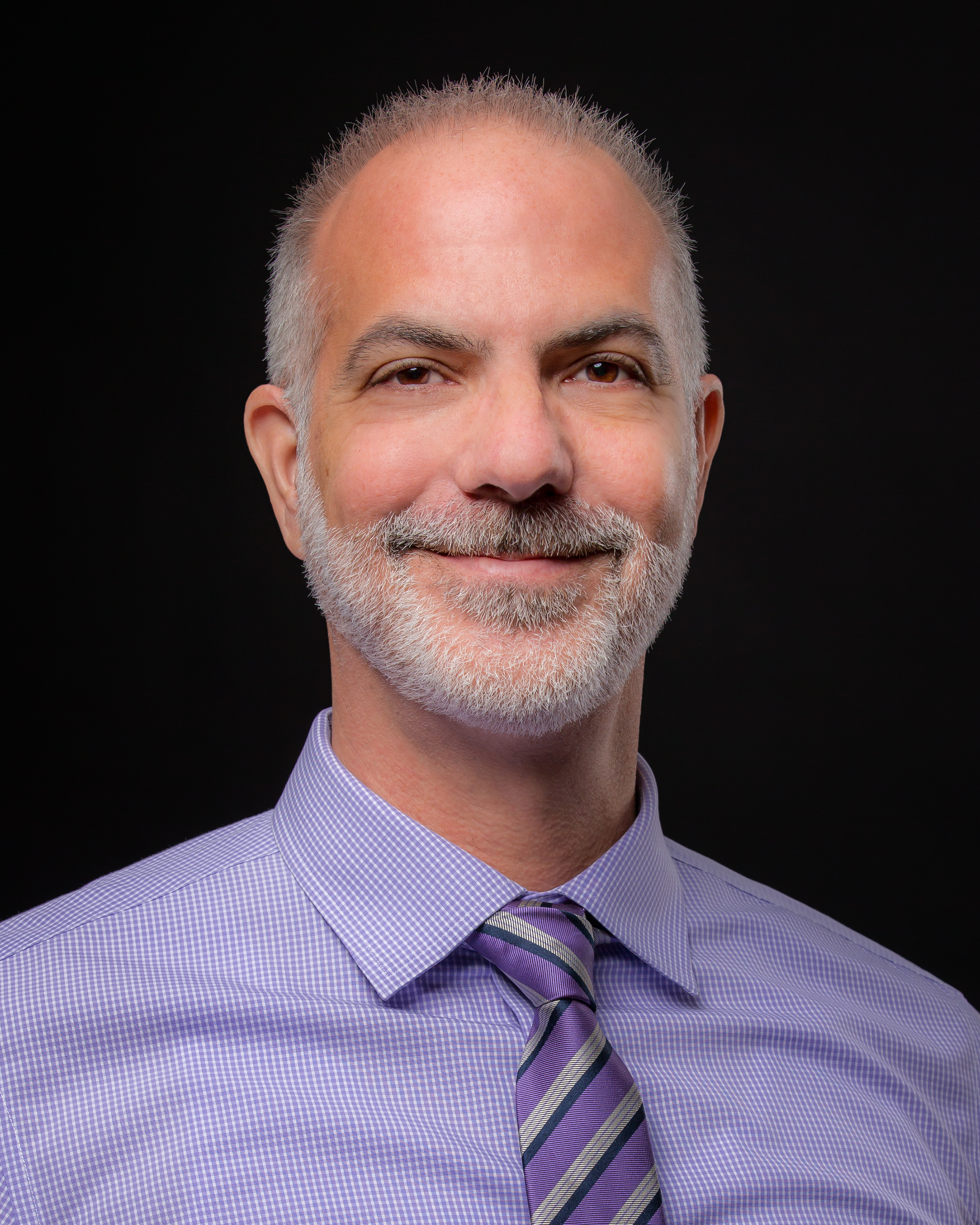 Dr. Kanetsky studied biochemistry at Cornell University and epidemiology at Columbia University.  He was recruited to Moffitt Cancer Center in 2013 after a distinguished academic career at the University of Pennsylvania.  A native of Venice, Florida, Dr. Kanetsky is pleased to once again call Florida's Gulf Coast home.  Dr. Kanetsky has made seminal contributions to our understanding of melanoma and testicular germ cell tumors.  Melanoma is a potentially lethal form of skin cancer and is the fifth most commonly diagnosed cancer in Floridians.  The high level of sun exposure, the most important environmental risk factor for melanoma, in the Sunshine State is partially responsible for the escalating occurrence of melanoma, especially among young adults.  Increasing prevention behaviors such as responsible sun seeking and skin examinations can help ebb the rising tide of melanoma diagnoses, and new research led by Dr. Kanetsky seeks to determine whether knowledge of genetics can impact melanoma risk behaviors.  Testicular germ cell cancers are the most common cancer in men between the ages of 15 and 35.  Although highly treatable, standard chemotherapies have unpleasant and sometimes severe adverse consequences that can lead to decreased quality of life among these young men.  Dr. Kanetsky plays a leadership role in an international genetic research consortium that addresses a spectrum of scientific questions focused on testicular germ cell tumors to better serve this adolescent and young adult male population.
Richard Roetzheim, MD, MSPH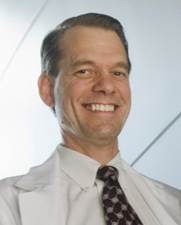 Dr. Roetzheim is a Family Medicine physician and Chair of the University of South Florida Department of Family Medicine. His research interests include primary care and its impact on cancer prevention and early diagnosis. Dr. Roetzheim is also interested in detecting and eliminating cancer disparities.
Susan Vadaparampil, PhD, MPH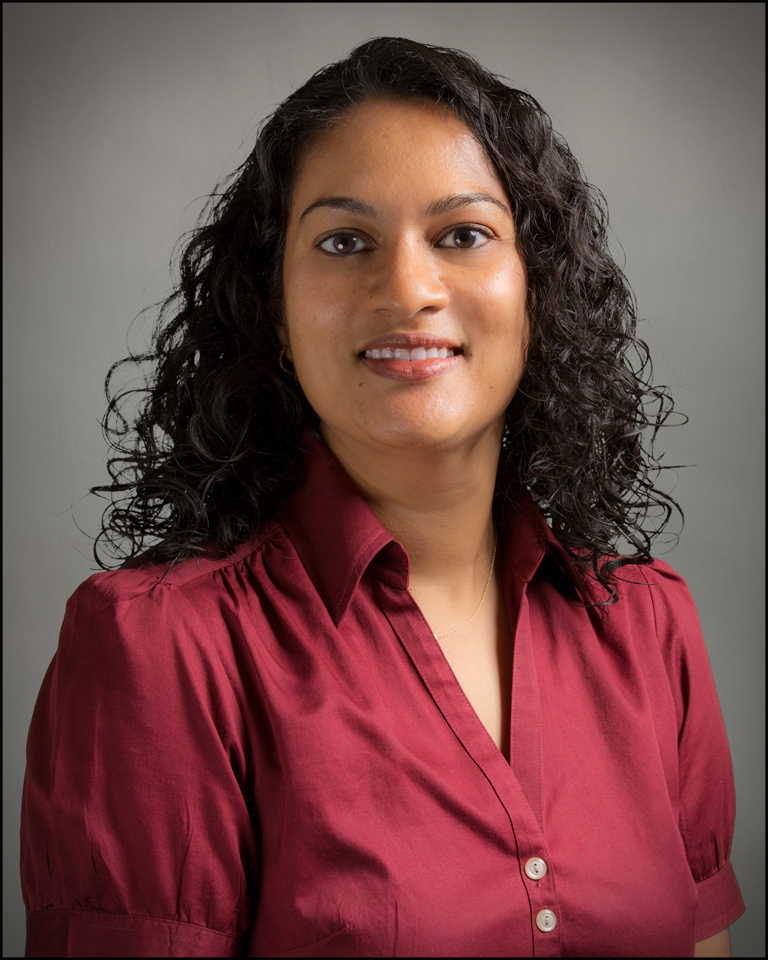 Dr. Susan Vadaparampil received a bachelor's and master's degree in Health Science Education from the University of Florida, an M.P.H. in Epidemiology from Johns Hopkins University and a Ph.D. in Health Behavior from Indiana University. She then completed a post-doctoral fellowship in Cancer Prevention at the National Cancer Institute. In 2003, she joined the faculty of Moffitt Cancer Center where she is currently a Senior Member and Vice Chair of the Health Outcomes and Behavior Program within the Division of Population Sciences. She is also Professor in the Department of Oncologic Sciences at the University of South Florida Morsani College of Medicine. Dr. Vadaparampil has developed a research program applying behavioral science, epidemiology, health services, and clinical perspectives to improve utilization of cancer prevention and control innovations across the cancer continuum.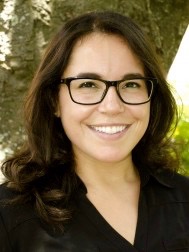 Stephanie received a Bachelor of Science degree in Applied Physiology and Kinesiology, as well as a Master of Science degree in Health Education and Behavior, from the University of Florida.  Stephanie has a special interest in understanding the impact of health education and preventive health behaviors on long-term health outcomes.  Her hobbies include reading, traveling, working out, and spending time with her family.
John Charles A. Lacson, MS, PhD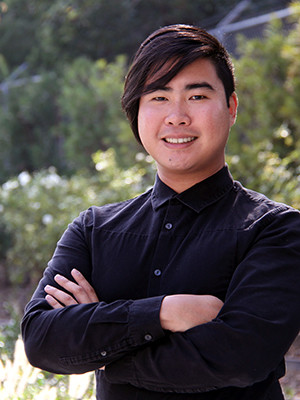 Dr. Lacson was born and raised in the Philippines, where he received a Bachelor of Science in Medical Physics (Pre-Med) from De La Salle University - Manila.  After immigrating to the United States, he finished a Master of Science in Biology at California State University - Northridge, as well as his PhD in Molecular Epidemiology from the University of Southern California.  Dr. Lacson's earlier research work focused on understanding the etiology of Testicular Germ Cell Tumors (TGCTs): examining environmental and lifestyle factors such as marijuana use, understanding trends of TGCT incidence by race/ethnicity using cancer registry data, and elucidating patterns of immunohistochemistry in tissue microarrays containing TGCT samples.  More recently, his dissertation work focused on the role of genetic variants in the exome and genetic variants associated with physical activity in Breast Cancer susceptibility.  Dr. Lacson's current research examines sun-related behavior in individuals with high melanoma risk, and elucidating the etiology of TGCTs by finding genetic and environmental factors.  In his free time, he likes to visit art museums, play the piano, and travel and immerse himself in other cultures.
Guillermo Gonzalez-Calderon, PhD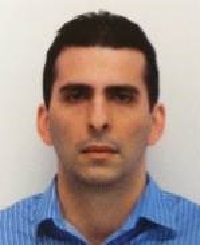 Dr. Gonzalez received his master's degree and Ph.D. in Computer Science and holds more than 10 years of experience in information technology. Dr. Gonzalez administers servers, installs software tools, and addresses system problems supporting member applications. Dr. Gonzalez works as a research software developer in the design, coding and assistance of bulk conversion and processing of research data. He also performs benchmark testing, debugging, maintenance and documentation of developed applications in an object-oriented programming environment.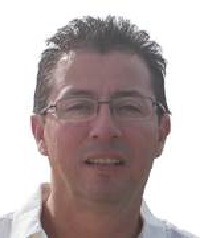 Rodrigo Carvajal is a Research Software Architect Lead in the Department of Biostatistics and Bionformatics. Mr. Carvajal is interested in the intersection between technology and knowledge discovery to facilitate cancer research. Rodrigo has more than 15 years of experience in the software development life cycle, designing complex database systems and data capture architectures, designing user interfaces, developing enterprise-level solutions, data miner, technical trainer, and management of enterprise IT projects. Mr. Carvajal was previously at the Institute for Human and Machine Cognition (IHMC), where he served as a knowledge architect and elicitation specialist of scientists and experts, and participated in the design and implementation of computer products used worldwide.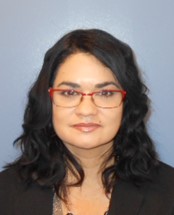 Jocelyn Del Rio received a Bachelor of Arts degree in Criminology with a minor in Sociology from the University of South Florida, as well as a master's degree in Public Administration with a concentration in health care management from Troy State University. Jocelyn joined Dr. Kanetsky's team in 2015 and has been working in the research field in different capacities. During her 15 years working for BayCare Health System, she worked as a hospital social worker, in the mother and baby unit as well as NICU. In her last two years of service at BayCare, Jocelyn transferred to the research department and began her research work experience in the field of cancer, pediatric cardiology, and stem cell research. Her current research interest lies in the education and prevention of skin cancer, as well as the expansion of such studies within the Hispanic/Latino populations and college-aged students.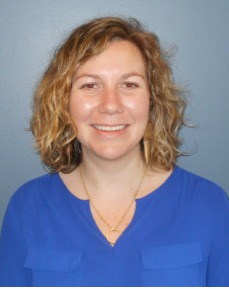 Scarlet earned her Bachelor of Science degree in Mathematics from the University of South Florida.  Additionally, she received a Master of Science degree in Bioinformatics and Computational Biology from the USF Morsani College of Medicine and a graduate certificate in Applied Biostatistics from the USF College of Public Health.  Scarlet's previous work focused on limiting environmental hazards and air toxins to minimize public health risks.  Currently her interests are in developing prevention strategies to limit sun exposure and analyzing genetic risks associated with melanoma.  Her goal is to gain knowledge concerning inherited gene mutations and to improve understanding of personalized risk factors regarding skin cancer.
Chunzhe (Emily) Duan, PhD
Chunzhe (Emily) Duan, Ph.D. was a postdoctoral fellow working with Dr. Kanetsky on the GenoMEL project.  She received her Ph.D. in Epidemiology from the University of Pittsburgh.  Prior to this, she received her Master of Health Science (MHS) degree in Environmental Health Science, as well as a certificate in Risk Science and Public Policy from Johns Hopkins University Bloomberg School of Public Health.  She obtained a Bachelor of Medicine degree in Preventive Medicine at Wuhan University, in China.  Her research interest is in examining the effects of environmental and genetic factors on melanoma in melanoma-prone families, as well as the genetic factors related to immunotherapy responses.  Dr. Duan is currently a Research Investigator in Translational Bioinformatics, Late Stage Oncology, at Bristol-Myers Squibb.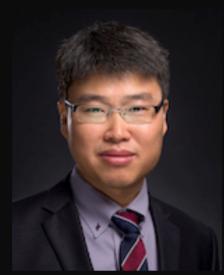 Dr. Youngchul Kim is an Assistant Member in the Department of Biostatistics and Bioinformatics at H. Lee Moffitt Cancer Center and Research Institute. Dr. Kim received his Ph.D. in Statistics at Seoul National University in Korea. His research focus is in the areas of statistical genomics, molecular epidemiology of cancer, and genome-guided personalized medicine. He provides statistical supports for clinical trial design and analysis of clinical data and high-throughput molecular profiling data.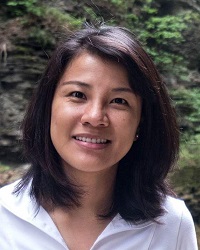 Yifen Liu became interested in data analysis and data management after conducting research on HPV adverse events and human viruses (Epstein-Barr viruses, cytomegalovirus and human herpesvirus-6) and environmental hazards linked to aggressive cancers. Prior to starting at Moffitt Cancer Center, she worked for Cornell University to develop and design a standardized data reporting system, which was used to collect project data during the grant period, as well as help scientists to improve grant writing skills. Earlier in her career, she worked at the Centers for Disease control and Prevention, where she integrated data sets from multiple sources to support large analysis HPV projects.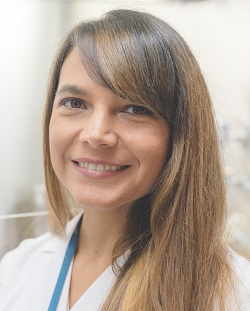 Dr. Mibel Pabón was a T32 Postdoctoral Fellow in the Department of Cancer Epidemiology at H. Lee Moffitt Cancer Center.  She was awarded her Bachelor of Science degree at the Pennsylvania State University in Agricultural Sciences, and received her Master of Science degree and Ph.D. at the University of South Florida in Biomedical Sciences with a focus in neuroscience and neurodegenerative diseases, during which she was recognized as a McKnight Postdoctoral Fellow.  Dr. Pabón's interests include therapy involving neurological disorders, cancers and the immune response across different subpopulations.  She has broad knowledge of the inflammatory response, not only in the brain but also in cancers such as melanoma and bladder cancer.  Dr. Pabón is currently a Senior Scientist at Nilogen Oncosystem.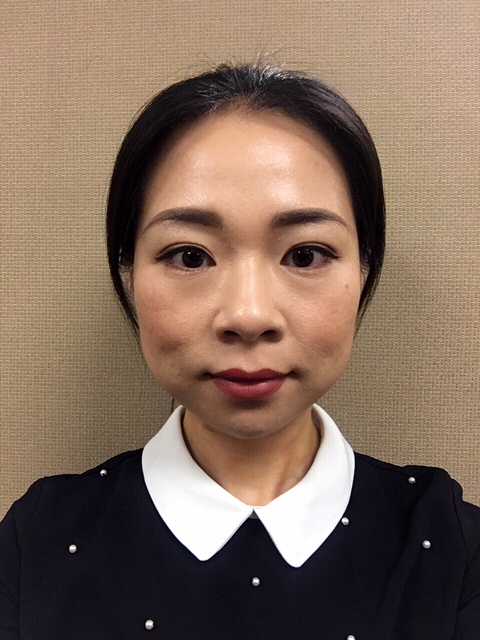 Lu Qian received her Master of Science degree in Statistics from American University, Washington, DC in August of 2015. In October of 2015, she joined Dr. Kanetsky's research team within the Department of Cancer Epidemiology, in which she focused on statistical analyses for familial melanoma studies. Lu's research interests include statistical methods for cancer epidemiology and social science, such as multiple imputation, modeling for clustering data, survival analysis, and causal inferences.  
Nicholas Taylor, PhD, MPH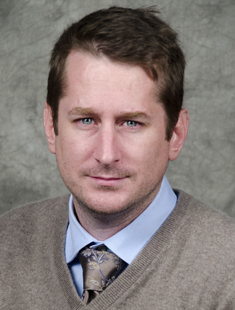 Dr. Taylor received his bachelor's degree in Human Nutrition as well as Microbiology and Cell Science from the University of Florida. He also earned his MPH from the University of Florida, and his PhD in Epidemiology from the University of North Carolina. Dr. Taylor is currently an Assistant Professor for the School of Public Health at Texas A&M University. His research interests include molecular epidemiology and molecular exposures for cancer.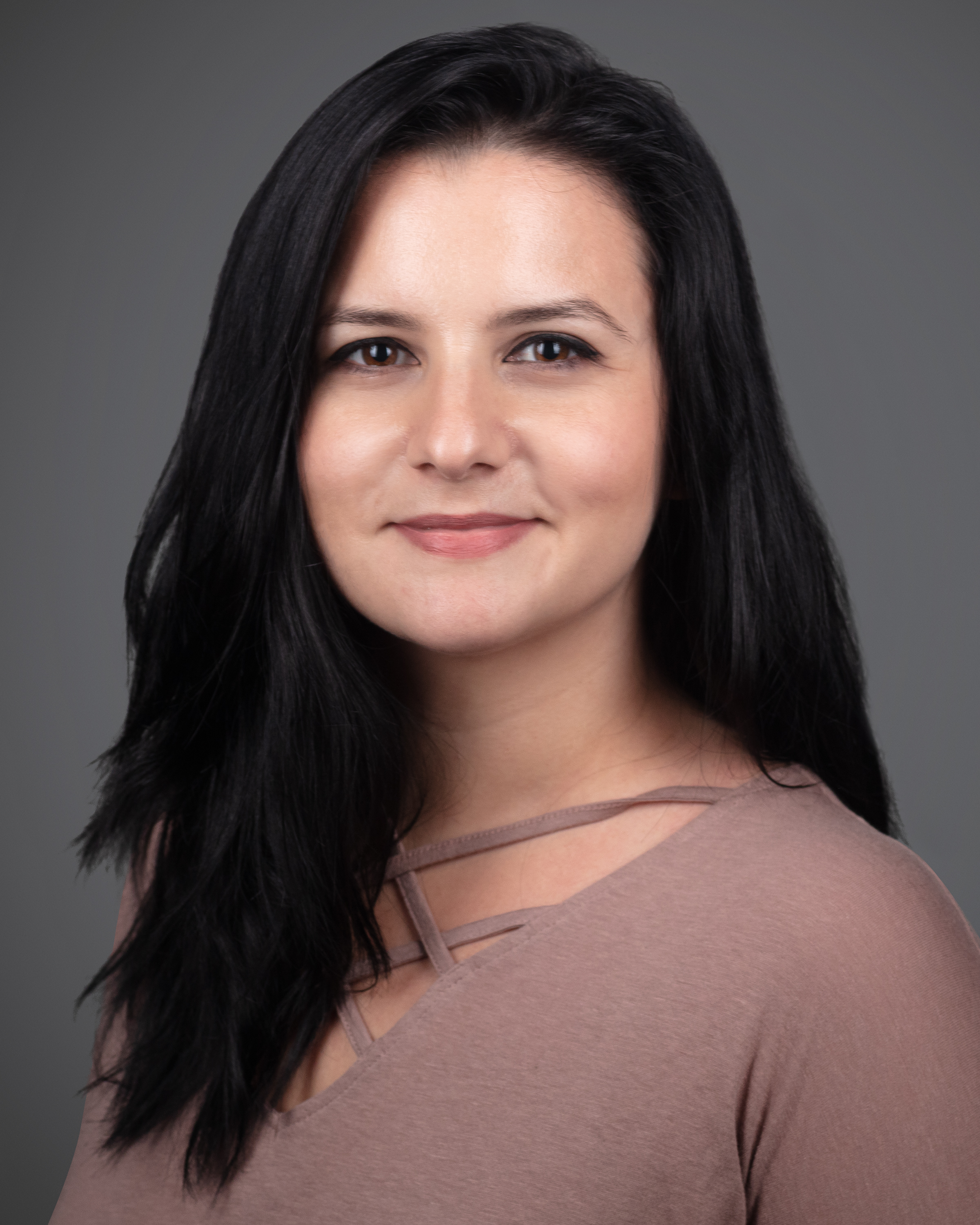 Stella received her bachelor's degree in both Biology and Art Studio in 2012 at the University of South Florida and later received her master's degree in Public Health, with a concentration in Epidemiology, in 2015.  Having a strong interest in cancer epidemiology, Stella joined Dr. Kanetsky' s research team as a student intern towards the end of her MPH program.  Upon graduation, she joined the team full-time, taking the role of Research Coordinator/Health Educator for Dr. Kanetsky's skin cancer prevention study.  Stella remains at Moffitt Cancer Center in the Department of Protocol Review & Regulatory Affairs, working as an External Research Coordinator on the Sunshine Project, which focuses on clinical trials for Pediatric Sarcoma.  In her spare time, Stella enjoys drawing, traveling, watching movies & TV shows, spending time with loved ones, and trying out new restaurants.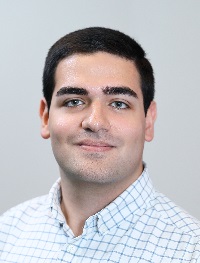 Shawn joined Dr. Kanetsky's research team as a Research Assistant in 2018.  He received his Bachelor of Science in Public Health from the University of South Florida.  During his time at USF, he worked as a research assistant for multiple projects ranging from campus tobacco-use to health disparities and cancer epidemiology.  Prior to joining the Department of Cancer Epidemiology, Shawn served as a senior research assistant intern with the Department of Health Outcomes and Behavior and the Tobacco Research and Intervention Program at Moffitt Cancer Center.  In his free time, Shawn enjoys running, reading, and volunteering in the community.  Shawn is currently a Ph.D. student studying epidemiology at the University of Cambridge and the U.K. Medical Research Council, where he is a Gates-Cambridge Scholar.