Gallery
Miles for Moffitt 2020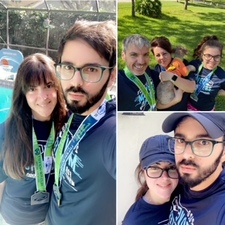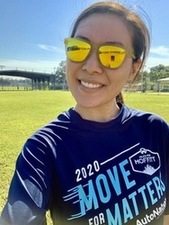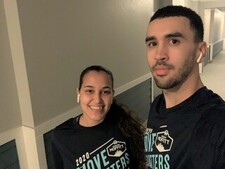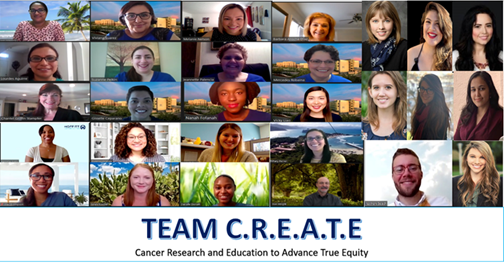 28 team members from team C.R.E.A.T.E participated in the virtual Miles for Moffitt race this year to help raise $1,380 to support cancer research at Moffitt Cancer Center! Team C.R.E.A.T.E. (Cancer Research and Education to Advance True Equity) is composed of members from the Office of Community Outreach, Engagement, and Equity, CRISP-Vadaparampil Lab, Research Education and Training team, and M-POWER. Team C.R.E.A.T.E. was formed as a way to engage in a team activity and raise money for a great cause. Read more about Miles for Moffitt and Team C.R.E.A.T.E here.
Laura's Afternoon Surprise Celebration 2020!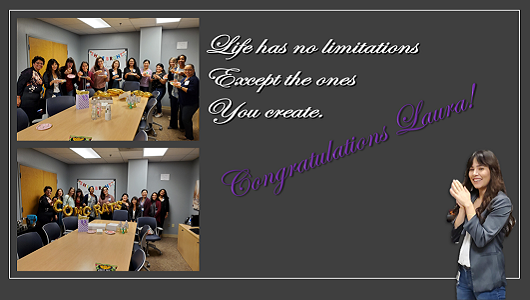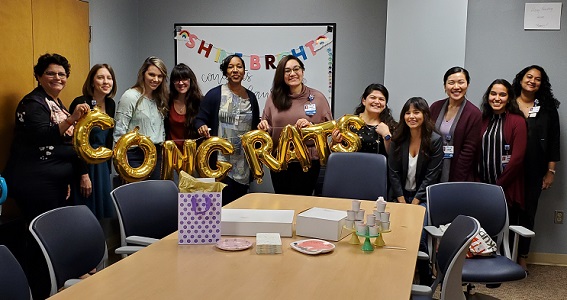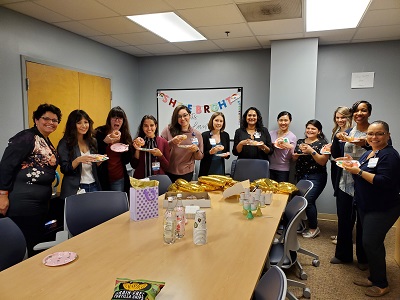 Congratulations to Laura for a successful Thesis Defense!
2019 Holiday Breakfast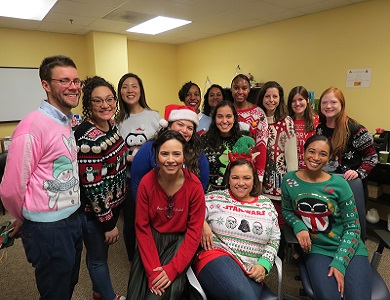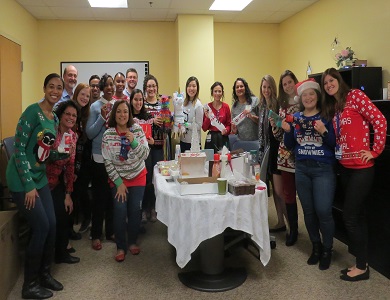 2019 Oncofertility Consortium
 2019 Oncofertility Consortium in Chicago, IL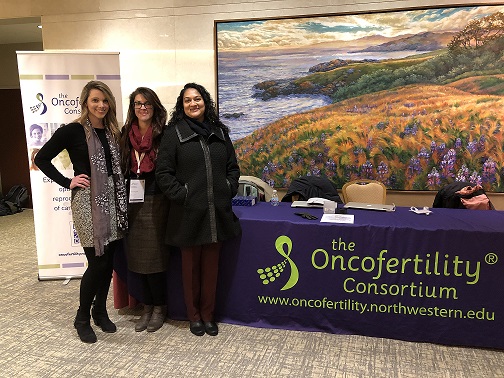 (Left to right) Paige Lake, Bianca Augusto, Susan Vadaparampil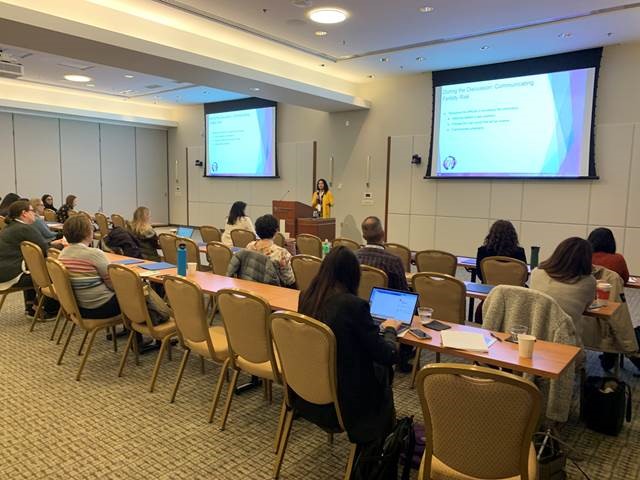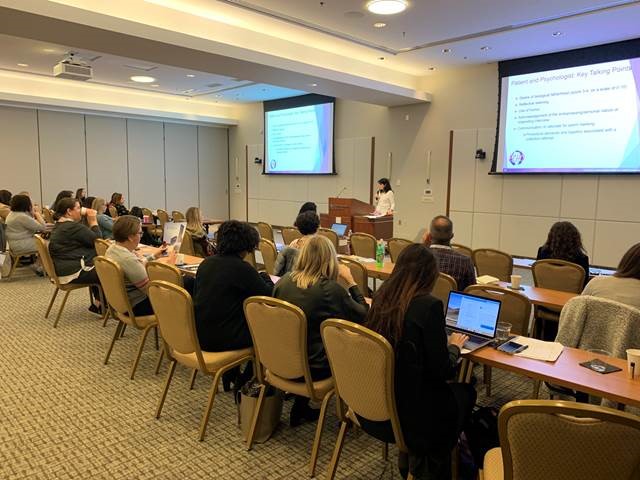 Dr. Susan Vadaparampil and Dr. Gwendolyn Quinn taking turns conducting the ECHO Training Workshop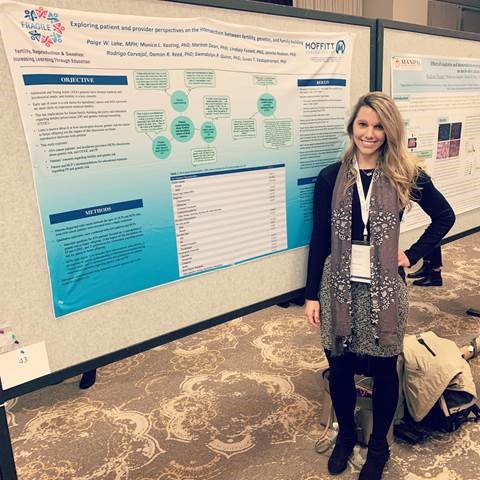 Paige Lake presented a poster based on the Fertility Reproduction & Genetics: Increasing Learning through Education (FRAGILE) project