Latest News
---
Grant Update
Drs. Smitha Pillai and Robert Gillies have received a Florida Biomedical Research Program grant focusing on "Targeting the lipogenic phenotype induced by extracellular acidosis in breast cancer"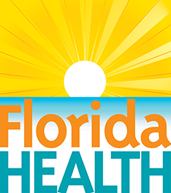 ---
Conference on Cancer Evolution and Ecology:
Location: Don CeSar, St. Pete Beach, Florida
Date: 22nd – 25th,  May 2018
Moffitt Cancer Center recently created the Center for Evolutionary Therapy (CET), to develop and deploy the next generation of personalized cancer therapy through the integration of predictive mathematical models, patient data and evolutionary principles.
In order to celebrate our new center, we would like to bring together a small group of key theoretical, experimental and clinical colleagues to share and discuss our diversity of approaches to treat the complex evolving system that is cancer. This meeting will be hosted in the beautiful and historic Don CeSar Hotel directly on the beach in St. Petersburg, on Tuesday May 22nd – Friday May 25th, 2018 (http://www.doncesar.com).
---
Radiomics Workshop 2018
The annual Radiomics workshop sponsored by Moffitt will be held Oct. 15-16 at the Hyatt Regency Clearwater Beach, 301 S Gulfview Blvd, Clearwater, FL 33767. More information to be released soon.
---