Latest News

Congratulations, members from Dr. Gillies lab won the Abstract Award for the presentation entitled: "Co-registration of MRI and histological habitats in pre-clinical tumor models" in the MR of Cancer Study Group business meeting during ISMRM 2018 in Paris. Authors: Bruna V. Jardim-Perassi, Suning Huang, William Dominguez-Viqueira, Epifanio Ruiz, Mikalai Budzevich, Jan Poleszczuk, Marilyn Bui, Robert Gillies and Gary Martinez
---
World Molecular Imaging Congress 2018 - Seattle, Sept. 12-15, 2018
Dr. Wei Mu and Ilke Tunali are annouced to give oral presentations at WMIC 2018. Dr. Mu will be giving two presentations; first on finding radiomics biomarkers in multimodality fused PET/CT images for the prediction of response to immunotherapies in NSCLC patients and second on radiomic biomarkers from fused PET/CT images for the prognosis of Cervical Cancer. Ilke Tunali will be presenting his work on clinical and radiomic predictors of rapid disease progression phenotypes among NSCLC patients that were treated with immunotherapies.
---
Grant Update
Drs. Smitha Pillai and Robert Gillies have received a Florida Biomedical Research Program grant focusing on "Targeting the lipogenic phenotype induced by extracellular acidosis in breast cancer"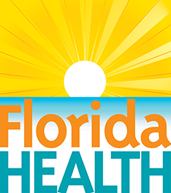 ---
Radiomics Workshop 2018
The annual Radiomics workshop sponsored by Moffitt will be held Oct. 15-16 at the Hyatt Regency Clearwater Beach, 301 S Gulfview Blvd, Clearwater, FL 33767. More information to be released soon.
---