Our long-term vision is to understand how intra-tumoral heterogeneity facilitates tumor growth, drug resistance and dissemination, with a focus on metabolism-associated signaling.
Tumor systems: We study primary and metastatic melanoma, as well as CNS metastases from breast cancer and lymphoma.
Collaborations: All of our projects are very multidisciplinary – bridging the clinic, bioinformatics, mathematical modeling, drug discovery and basic science.
Join us! We are happy to receive inquiries from undergraduates, graduate students and postdocs who are interested in working in the lab. Please send an e-mail to Inna.Smalley@moffitt.org or see the opportunities page.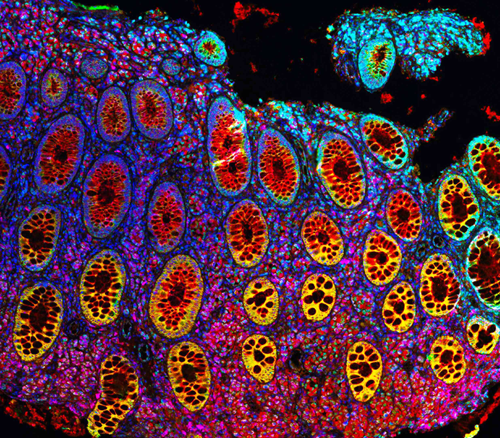 ---

Ultimately, we want to better understand the complex ecosystem of the tumor to improve therapies for late-stage melanoma, breast cancer and lymphoma patients.