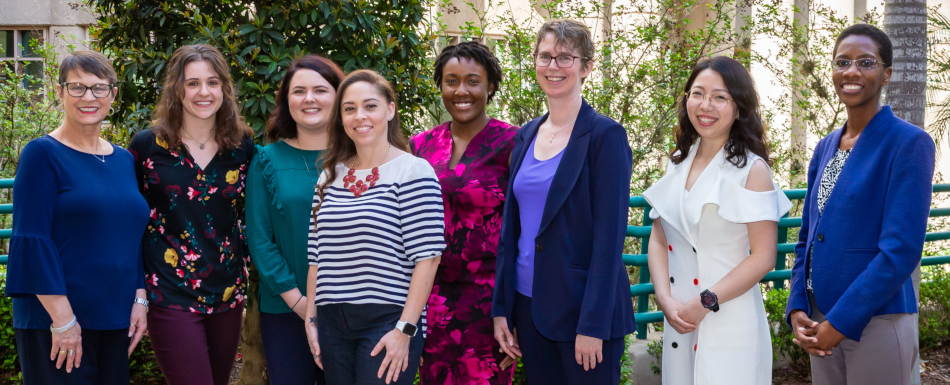 ---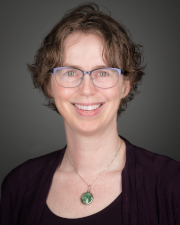 Shelley Tworoger, PhD
I am the Associate Center Director of Population Science and a Senior Faculty Member in the Cancer Epidemiology department at Moffitt Cancer Center.  I also maintain an Adjunct Associate Professor appointment at the Harvard T.H. Chan School of Public Health.  My research focuses on enhancing ovarian cancer prevention and improving understanding of breast and ovarian carcinogenesis through collaborations with biostatisticians, pathologists and oncologists. The goal of my research is to improve prevention and better identify women at high risk of breast and ovarian cancer. My integrative approach uses epidemiologic studies - leveraging questionnaires, medical records, biomarkers, and tumor tissue - in collaboration with a multidisciplinary team of researchers, including biostatisticians, pathologists, basic scientists, psychologists and oncologists. I am the PI of an international, NCI-sponsored research effort, the Ovarian Cancer Cohort Consortium (OC3), that pools data from 27 prospective cohort studies from around the world to study ovarian cancer risk and survival. My research spans a wide variety of exposures, including psychosocial stress, metabolomics, and inflammation/immunity, among others. I am excited to expand my research leveraging the unique resources at the Moffitt.
Mary Townsend, ScD
I joined the Tworoger lab as an Applied Research Scientist in July 2017. Previously, I was an Instructor in Medicine at Brigham and Women's Hospital and Harvard Medical School where my research focused on the epidemiology of urinary incontinence in women as well as evaluation of biological markers for use in epidemiologic studies. My current research projects include investigating the role of inflammation (e.g., pre-diagnostic c-reactive protein levels and inflammation-related exposures, such as pro-inflammatory diet and sedentary behavior) in ovarian cancer risk, and overseeing pilot studies to measure immune markers in ovarian tumor tissue samples; this work will enable future studies examining potential heterogeneity in ovarian cancer risk factor profiles by immune features of the tumor.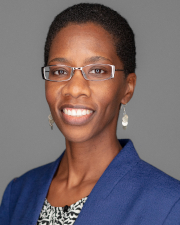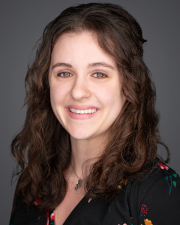 Cassandra Hathaway, MPH CPH
I am a Research Project Specialist for Dr. Tworoger and a PhD Candidate at Nova Southeastern University in Health Sciences.  I moved from Oregon to Tampa to study Public Health at the University of South Florida.  I subsequently received my bachelors of science in Public Health with a minor in Infection Control, my masters of public health with a concentration Infection Control and a graduate certificate in Epidemiology of Infectious Diseases.  My research interests include biological, immunological, and psychosocial mechanisms and their relation to cancer risk. Recently I have focused on the cancer patient experience surrounding the COVID-19 pandemic including factors associated with social isolation and vaccine hesitancy.