The Ponce Health Sciences University (PHSU) and Moffitt Cancer Center (MCC) Partnership is a collaborative effort that promotes education, research, and training opportunities for young scientists and medical students in the area of cancer investigation in the Puerto Rican population. The main goal of the PHSU-MCC Partnership Research Education Core is to increase the number, competence and success of these cancer professionals.
The Research Education Core provides Ph.D and medical students the opportunity and funding to complete basic and translational laboratory research projects. Students from Ponce Health Sciences University can elect to undertake their project at MCC or at PHSU. Students from MCC and the University of South Florida with an ongoing interest in cancer research are eligible to train at the PHSU campus.
Please click here to access the Training Core Education Library.
---
SUMMER RESEARCH OPPORTUNITIES IN PUERTO RICO AND TAMPA, FLORIDA
During the rotation period lasting up to 10 weeks, participants will be provided with mentored training in cancer research, emerging technologies, research skills workshops, health disparities education, career development activities and lab meetings. After completing the research rotations, students will give an oral presentation to faculty and students at their home institute and submit a written report of the work.
Click here for summer rotation application form
Objectives:
Increase the number of basic science career investigators and enhance cancer research focused on the Puerto Rican population.
Enhance clinical cancer research and treatment of the Puerto Rican population.
Enhance career development and mentoring of partnership junior investigators.
Click here for more information
"De Moffitt a Puerto Rico" Spanish Fall Newsletter
"From Moffitt to Puerto Rico" English Fall Newsletter
---
EVENTS:
Upcoming events:

Cancer Seminar Dr. Maija Reblin, Moffitt on February 8, 2016
Previous events:
Tumor Board, September 13, 2016
Cancer Seminar Dr. Bo Rueda, Harvard Medical School, October 16, 2016
"Adoptive Immunotherapy for Cancer: CAR-T cells and beyond" Cancer Seminar by Dr. Daniel Abate-Daga, June 29, 2016
Tumor Board, June 14, 2016
Faculty Mentoring Workshop with John Estrada, MD, October 6, 2014.

Health Disparities Symposium and poster session, featuring Rick Kittles, PhD as the keynote speaker, May 19, 2014.

"On Being a Scientist: Essential Skills of a Biomedical Scientist,"workshop featuring Tung-Tien Sun, PhD, March 14, 2014.

"Basic Science Research Targeting Health Disparities,"workshop held August 16, 2013.


---
Success Stories/News
The Ponce Health Sciences University (PHSU) Oncology Interest Group was selected as an American Society of Clinical Oncology-sponsored Cancer Interest Group, supported by the Conquer Foundation of ASCO Mission Endowment. Founded in 1964, ASCO is a professional Oncology society committed to conquering cancer through research, education, prevention and delivery of high-quality patient care. The PHSU OIG aims to encourage commitment, education, leadership and research among health sciences students interested in the Oncology field. The award funds will serve to support various group activities. throughout the 2015-2016 academic year, such as professional development and research workshops, community outreach events, and cancer awareness initiatives.
New directive members of the Oncology Interest Group:
Yariana Rodríguez, President
Ken De Jésus, Vice President
Angel Díaz, Secretary
Jaileen Pérez, Treasurer
Neysha Martínez, Research Coordinator
Kristian Figueras, Public Relations
Victor Otaño, Representative MS II
Ana Pagán, Representative MS III
Yaileen Guzmán, Representative MS IV
Claudia Ocasio, Representative PhD


Follow us on Facebook 
  and LinkedIn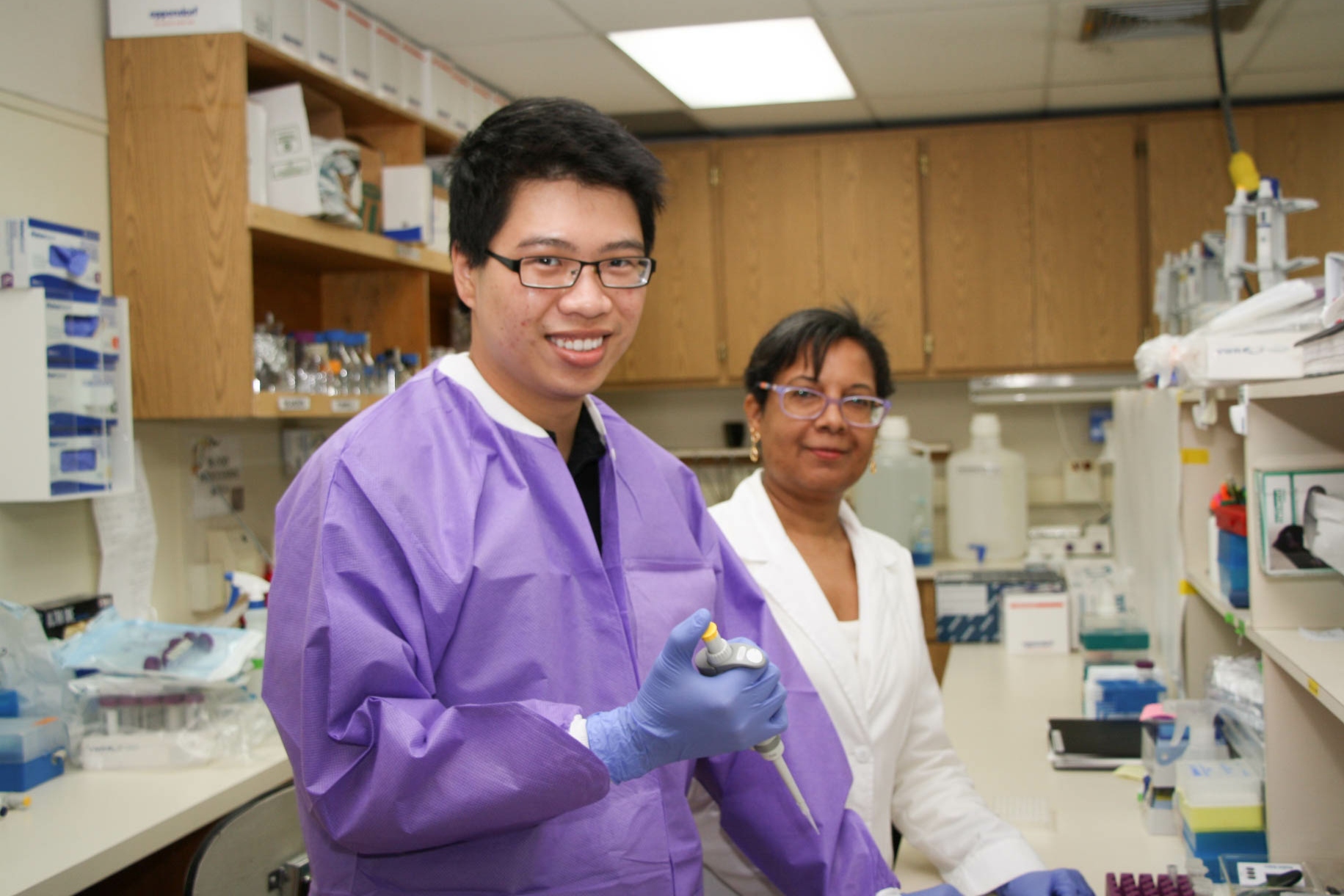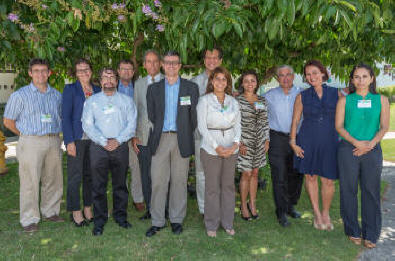 Research Education Core Co-Leaders
Moffitt
Ponce
 Kenneth Wright, Ph.D.
Caroline Appleyard, Ph.D.
 
Training Core Investigators
Moffitt
Ponce
Melissa Alsina, M.D.
Guillermo Armaiz, PhD
Scott Antonia, M.D., Ph.D.
Eida Castro, PsyD
Alberto Chiappori, M.D.
Julie Dutil, PhD
Julian Sanchez M.D.
Idhaliz Flores, PhD
Daniel Sullivan M.D.
Vanessa Rivera-Amill, PhD 
Susan Vadaparampil, Ph.D. 
Pedro Santiago, PhD 
 
Jaime Matta, PhD 
 
 Harold Saavedra, PhD
 
Julio Jimenez, MD 
 
Hector Velez, PhD
Training Coordinators
Moffitt
Ponce
Evelyn Rivera-Miranda
Lyshia Correa