The Optimal Radiation Dose to Induce Robust Systemic Anti-Tumor Immunity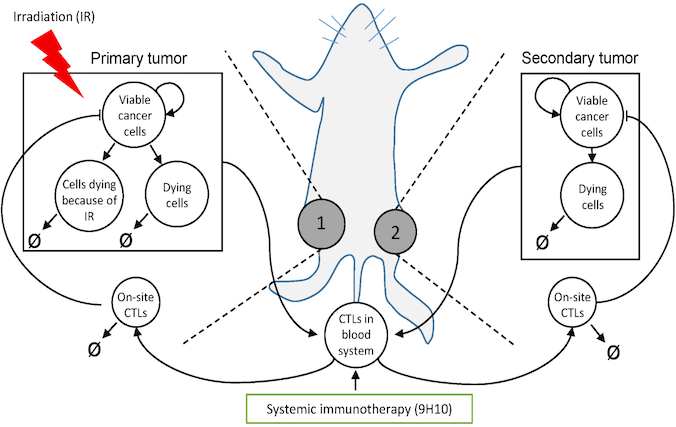 The optimal radiation dose and dose fractionation to induce antitumor immunity, as well as order and timing with immunotherapeutic agents cannot be derived with the limited experimental and clinical resources, and the quest for optimal radiation-immune synergy is necessarily multidisciplinary.
In this paper we introduce a novel mathematical model calibrated with experimental data to make inroads into deciphering the complexity of radiation and immune system synergy.
> Poleszczuk et al. Int. J. Mol. Sci., 19(11), 2018 
PostDoc position available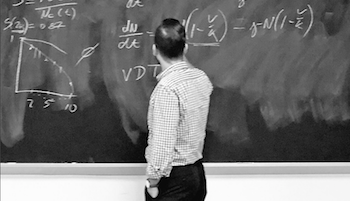 We seek a talented individual to work in the unique research environment of the Integrated Mathematical Oncology (IMO) department at Moffitt Cancer Center on the University of South Florida campus in Tampa. IMO integrates mathematicians, computer scientists, and physicists together with imaging specialists as well as clinical and experimental oncologists to develop novel approaches for the understanding, treatment and prevention of cancer.
The Ideal Candidate has a desire to work closely with experimentalists and clinicians, has experience in modeling biological systems, with a preference for those with knowledge of cancer and or radiation therapy, experience in developing/writing publications in quality peer reviewed scientific journals, the ability to develop mathematical models and to program (Matlab, Python, R, C, Java, etc.), visualize and analyze numerical/experimental data, demonstrated creativity, high motivation, and good communication skills